It's about this time each year, a couple of weeks before Christmas, that we start to feel Christmassy, and start searching for festive recipes. Our trees are up and decked out, festive songs are sprouting, and the Coca Cola advert has rolled…Santa Claus is coming…
Whatever Christmas means to you, there's one thing we all look forward to. Food. Lots of indulgent Christmas food. Like culinary warriors preparing for battle, we mentally line up our future foe; mince pies, Christmas pudding, turkey, cheese boards, chocolate, and fantasise their demise. We love our Christmas food so much we buy accompanying indigestion tablets.
Heart burn will not keep us from a needy stilton wedge.
On the theme of Christmas food, we've chosen some of our favourite festive bakes. Because we don't just like eating, we're baking mad in Britain.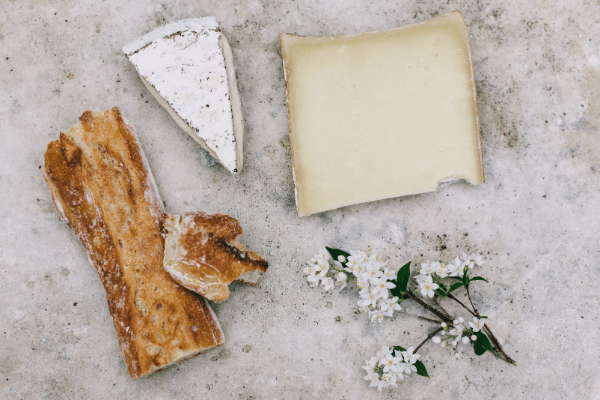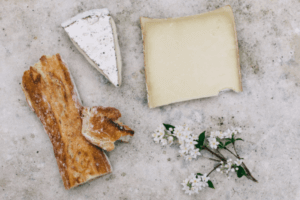 Cheese & Rosemary Biscuits
Recipes can be as complex as you want, but sometimes it's the simple things with the big impact. Cheese and rosemary in a buttery biscuit. Two bold flavours that will always work beautifully together. A savoury, fragrant, and ever so moreish snack. Easy to make too. You could crave them and be munching on one fresh from the oven in half an hour.
Have a look at the full recipe.
Boozy "Miracle" Microwave Fudge
At Lady's Mile in Devon, we live in clotted cream fudge country. Rolling hills, cows, and the most luxurious dairy produce in the UK.
Now, we'll admit, making true Devon fudge doesn't use a microwave. In fact, a microwave is about as inauthentic as it gets. But it's a rapid way of creating yum homemade fudge. The fudge hipsters will have to pipe down.
This easy-peasy recipe uses sweetened condensed milk and brandy for a warming Christmas sugar and booze hit.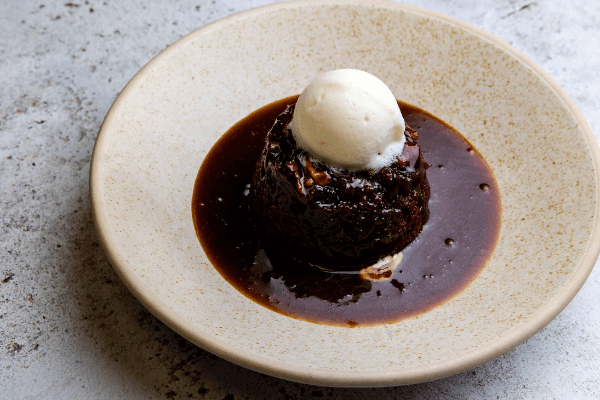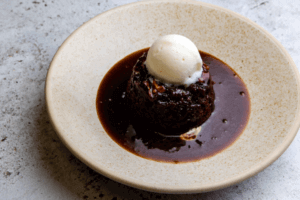 Sticky Toffee Pudding
The squidgy, stick to the ribs, classic dessert. To be served with custard or cream and thoroughly enjoyed. There are some sweet creations of the 1970s that have never left our table, and sticky toffee pudding is one of them. We've, mostly, left the technicolour jelly mountains and ice cream logs behind.
Why is sticky toffee pudding so popular? It certainly doesn't look amazing. It's probably because it's unpretentious, smells fantastic, and tastes even better. There's no messing about, just a lush toffee sauce over a moist sponge.
Here's a sticky toffee Christmas recipe from one of the queens of traditional baking, Mary Berry.
Snowman Cake
For many of us, true Christmas begins when the snowman comes on TV. An animation that has become part of the tapestry of the festive season. It plays to our childhood fantasies to be miraculously transported to Lapland to meet Father Christmas.
It seems right then to make a snowman cake. It's something the kids will love, and it captures the British Christmas spirit. And who knows, this year could see a white Christmas. The kids can make a real snowman, with a carrot nose.
Cinnamon Rolls
Eat a teaspoon of cinnamon and it's gross. Add it to a bake, and it's one of the most delicious spices in existence. Sometimes we can forget just how tasty cinnamon is when it's mixed in with other flavours. With these easy to make rolls, cinnamon is the star of the show. A fantastic Christmas recipe for the whole family.
Enjoy these with a brew in the afternoon as the golden winter sun makes its way to the horizon.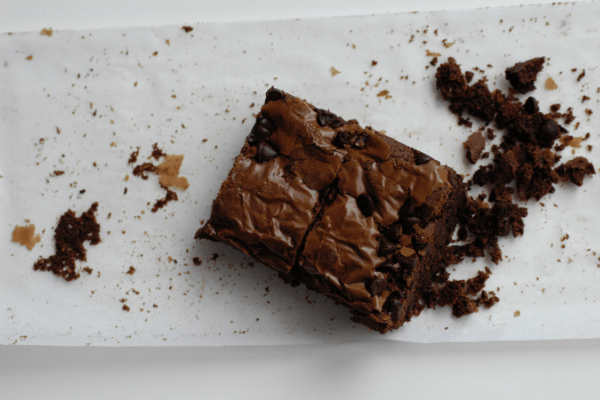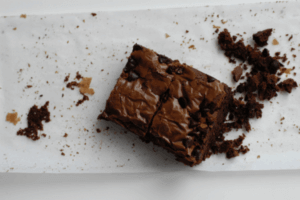 Mulled Wine Brownies
Whoever thought of combining mulled wine with Brownies gets a gold star. These indulgent slabs of chocolate, wine, and spice sum up what Christmas is about. They are something to share amongst loved ones, are rich and comforting, and have that warmth of flavour we want on cold days.
Also, they smell fantastic when baking – so much so you'll not want your house to smell of anything else, ever. They're versatile too and can be served with mulled wine (obviously), mulled cider, and tea or coffee.
Gingerbread House
This is somewhere between the Great British Bake Off and Grand Designs. When done well, a proper gingerbread house is a spectacular table centre piece to wow friends and family this Christmas. However, it does take some architectural planning. Remember drawing nets in school for cubes and the like? That's a good starting point if you're a novice.
How complex you make your house is up to you. You can keep it simple with four walls and a roof, the generally accepted house shape, or go for something more difficult. Why not one up a gingerbread house, with a gingerbread castle, complete with turrets and a draw bridge?
Whilst it might be too hard, especially for younger children, to help with the structural baking, gingerbread houses need decoration. Lots of it. The best thing to do is visit an old-fashioned sweet shop and buy a selection of goodies. You can stick them to the house using either caramel or icing.
Here's a basic gingerbread festive recipe to get you started.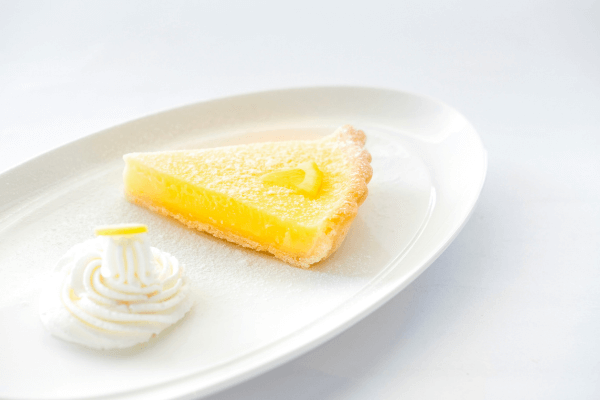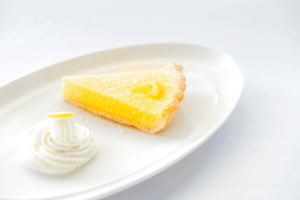 Baileys Custard Tart
A boozy treat for dairy lovers. This creamy, rich, and sumptuous tart is a real luxury. We like to buy Baileys at Christmas—but we don't often use it as an ingredient in anything. Which is silly because it tastes so good. Who'd have thought whisky and cream would work?
Custard too. Proper egg custard is a thing of beauty. Here in Devon, we're big custard fans. "Ooh arrr tis' Ambrosia" says it all really.
For the full recipe, click here.
White Choc, Orange & Cranberry Xmas Cake
Traditional Christmas cake is great, there's no denying it. Though with the white tarmac icing it can be overwhelming. Heavy, is the word. But that's Christmas.
If you fancy changing things up, why not substitute mixed fruit, brandy, and dark sugar for something airier? This mouth-watering bittersweet cake is a Christmas recipe game changer. The sponge is moist, delicate, and melt in the mouth. Perfect with a refreshing G&T.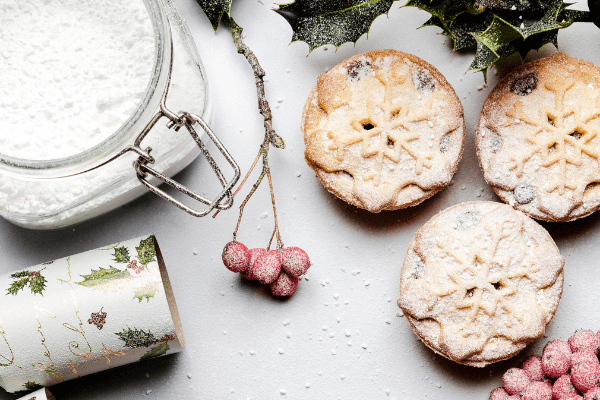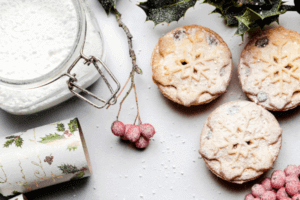 Mince Pies
One of the easiest Festive Recipes, and yet arguably the best and most popular. Christmas wouldn't be the same without many, many mince pies. At least one every hour or so, for the whole month of December.
Remember though, homemade mince pies warmed in the oven, and served with scoops of brandy butter and clotted cream are the superior option. Sure, you can buy vinegary ones from the supermarket, but they'll never compare.
Mince pies are the nucleus of festive baking and have been a firm British favourite for hundreds of years. Long may they reign.
You may have a family mincemeat recipe passed down through the generations or have created your own. If not, here's a recipe for some classic mincemeat.
Happy baking and a merry Christmas from the team at Lady's Mile.
Enjoyed our blog?
Check out some of our others.