Here in Dawlish, we pride ourselves on the wealth of natural beauty in the town and surrounding area. There are a wide range of options to explore for your getaway with our local nature reserves, such as Dawlish Warren, to grasslands and marshes further out that are easily accessible via car.
Dawlish is an especially great location for bird lovers, as each of the four closest nature reserves is nationally renowned for its friendly flying visitors. Bird spotters will have a wealth of options to choose from in our reserves; whether it's the Arctic Terns of Dawlish Warren or the rare Bunting birds of Labrador Bay which are unique to the environment, there is truly something for everyone within our nearby reserves.
Our nearby nature reserves are also renowned for their spectacular preservation of natural climates and are packed with amazing views and wildlife waiting to be discovered. We've compiled a list of four excellent local nature reserves, how to get to them, and all the imperative details you need to know about them:
Dawlish Warren:
Dawlish Warren is the closest of the local nature reserves and is only a 20-minute walk from Lady's Mile. This reserve is filled with fabulous views and is notable for being a home and stopping place for hordes of wading birds and wildfowl. To get there, turn right when exiting Lady's Mile, follow Week Lane until the end, then take a slight left to join Mount Pleasant Road. Follow this road until you reach the roundabout, walk under the railway bridge and the reserve is at the end of the car park.
The reserve is open year-round and is entirely free to visit. The Dawlish Inner Warren forms a sublime sand spit that is a must-see, reaching out across the River Exe.
This nature reserve is perfect for anyone interested in birdwatching, with its dedicated bird hide that is home to a plethora of charming creatures. These include Arctic Terns, Curlews, Brent Geese, Bar-Tailed Godwits, and Red-Breasted Mergansers.
This nature reserve also boasts the honour of being the home to a unique plant known as the Warren Locus and is the only place in Britain where this plant can be found! So, if you are a fan of dazzling exotic flowers, keep an eye out for this beautiful plant upon your visit.
The Warren also has plenty of freshwater pools, woodlands, and reedbeds to get lost in. You certainly won't be let down with the wealth of natural views and wildlife you will find here!
Find directions here.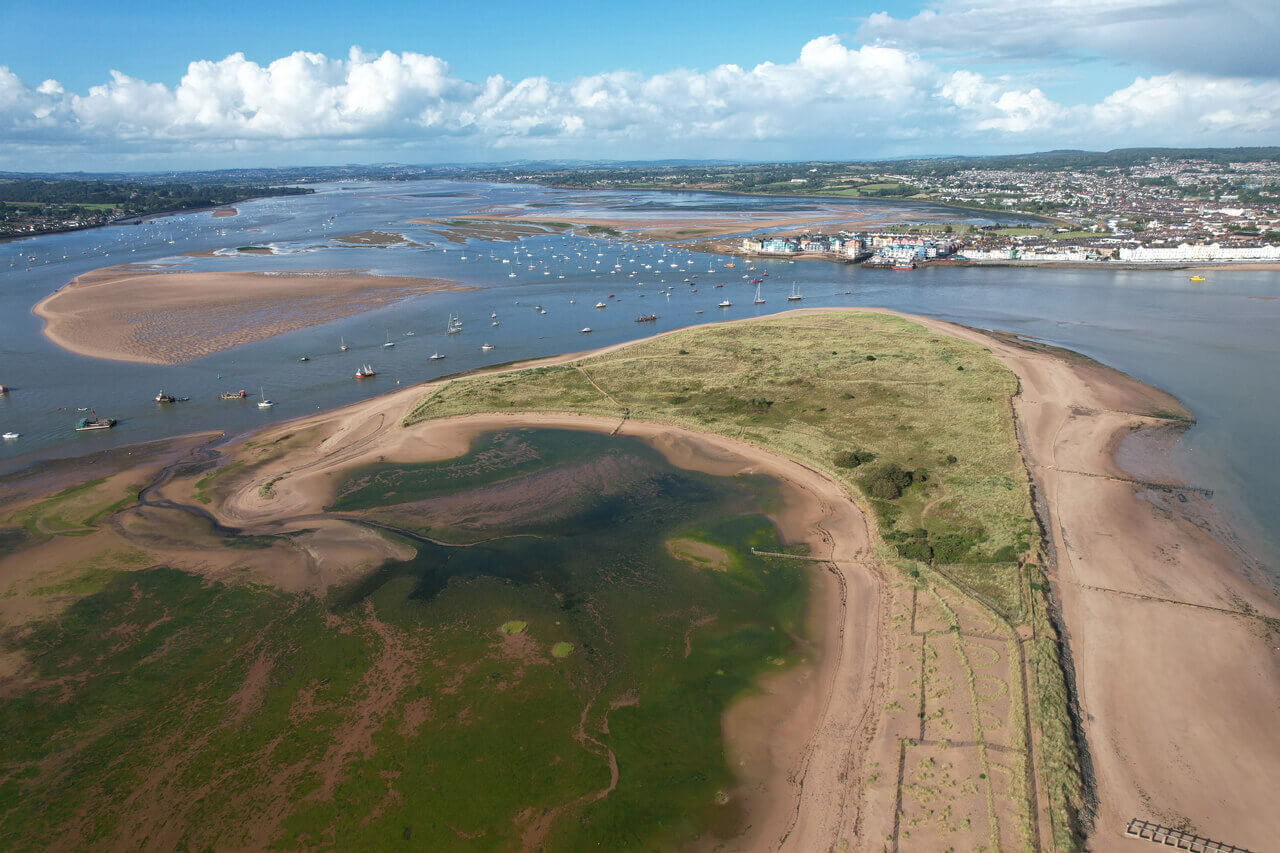 Ideford Common:
Ideford Common is a wonderful reserve of lowland heath. It is situated in between Ashcombe and Ideford on the southern edge of the Haldon Hills. It only takes a short 20-minute drive to get there through the A380. Leave the A road at the Ashcombe Cross Junction, head to the B3192 along Teignmouth Road, and take the first right once you're over the roundabout to arrive at the Ideford Common car park. The park is free to enter and open to the public at all times!
Ideford Common is particularly interesting due to being a Site of Special Scientific Interest. This is because it's part of the 2% of the remaining lowland heath within Devon. The reserve is home to many heathland species such as silver birch and willow scrub. It also provides a refuge for many ground-nesting birds, like stonechats and Dartford Warblers, making it another fantastic choice for amateur ornithologists, but make sure you keep dogs on a lead. The reserve is also known for habiting common lizards and adders.
Find directions here.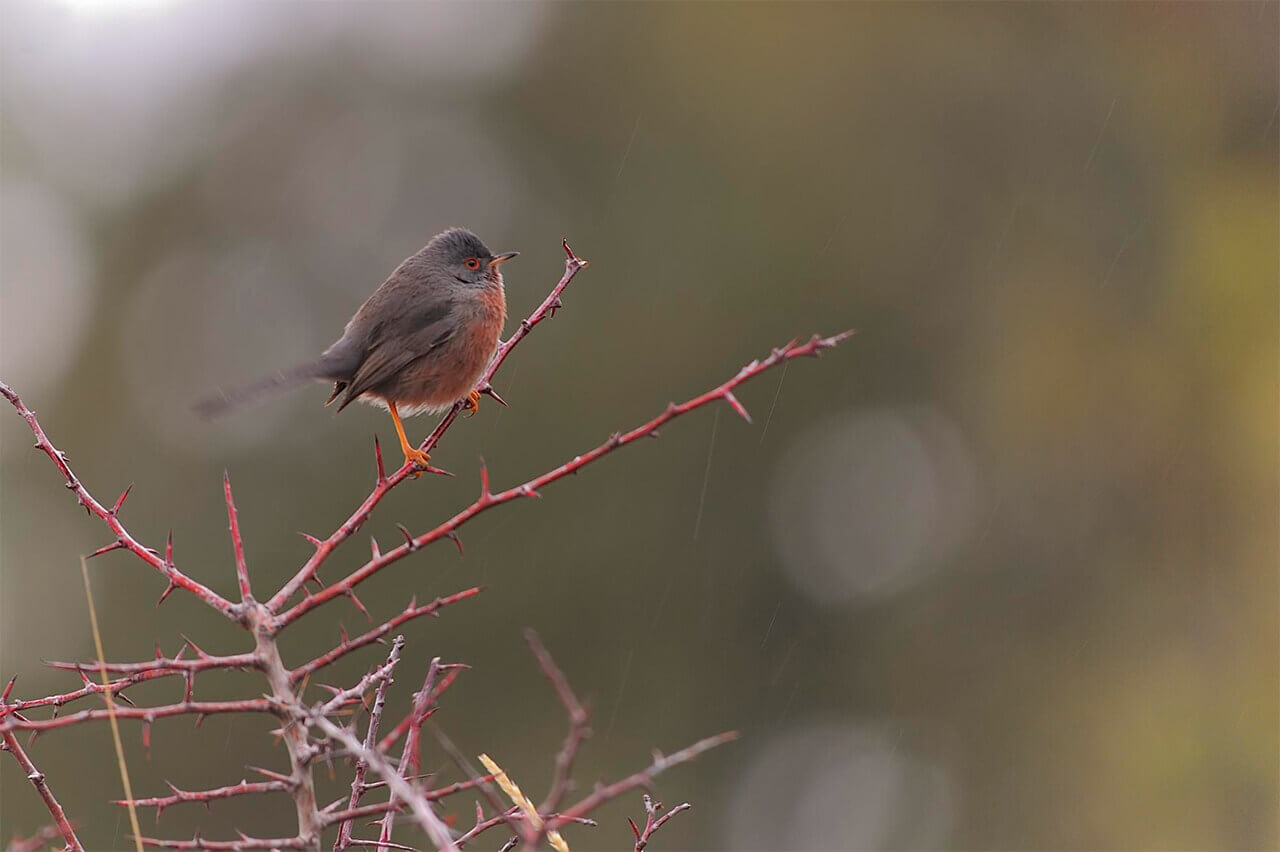 Labrador Bay:
Labrador Bay is a beautiful habitat, on the cliffs between Shaldon and Torquay. Here you can see coastal cliff tops, woodland, scrubs and miles of stunning grassland. It is a 25-minute drive south of Dawlish across the coast; Follow Exeter Road south until you reach the A379, then head straight at the roundabout on Teignmouth Road. Take the bridge across to Shaldon, and follow the A379 until you reach the Labrador Bay car park.
Labrador Bay is known for being a reserve for the Lesser Spotted Bunting bird. This bird's population is almost entirely exclusive to the South of Devon. In fact, it was purchased to help save the rare Cirl Bunting population. However, keen bird spotters can also catch a range of other birds at this reserve, such as Buzzards, Yellowhammers, Peregrine Falcons, and Skylarks.
Across the mile of coastline in which Labrador Bay is situated, you will access a beautiful vantage point of Devon's coastal landscape. You may also be fortunate enough to catch sight of dolphins and basking sharks in the ocean, a picture any wildlife lover would hate to miss!
Labrador Bay is free to visit at all times, with pay and display car parking available. It also often has an ice cream van, making it a fun day out for the whole family!
Find directions here.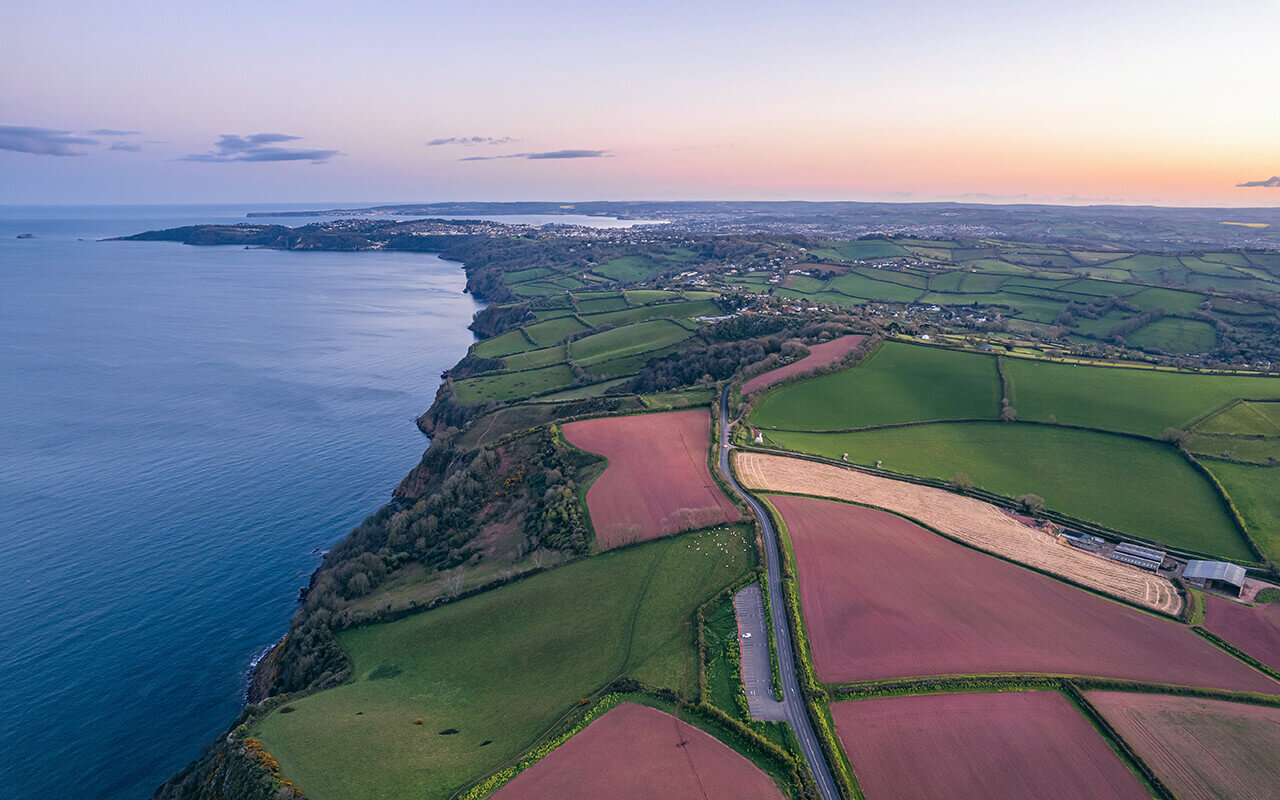 Exminster and Powderham Marshes:
Just a 15 minute drive north of Dawlish are the dazzling marshes of Exminster and Powderham. You can get here by following the A379 to the Station Road roundabout. Then, take a right to access the car park for the facility. Alternatively, catch the 2B bus from Lady's Mile Caravan Park to Exeter City Centre, and depart at Swans Nest Roundabout. From here, the reserve is just a five-minute walk.
The Exminster and Powderham marshes are yet another fantastic place for bird spotters! You'll see a wealth of species from flocks of Geese, Ducks, Waders, Lapwings, Redshanks, Wigeons and Warblers.
The reserve is home to amazing wetland habitats, canals, rivers and fields filled with farmland birds! The site is preserved specially for birds through routine water level checks and hay removal.
The marshes are also a fantastic hub of social history. The land was once part of an estuary before the Exeter Ship Canal was built. You can also see the remains of the signal interception base that the RAF used in World War II! This makes Exminster and Powderham Marshes an excellent place to visit for nature lovers, bird spotters, and history fanatics alike.
The marshes are completely free to visit and are open at all times.
Find directions here.

Summary
Whether you're looking for marshlands, coastal views, farms, or wildlife, there's something for everyone. You will not be disappointed with the rich atmosphere of each of these nature reserves close to Dawlish, especially if you love some bird spotting!
There is a wealth of nature and history to be discovered across these reserves. We highly recommend giving each one a visit.
If you enjoyed our guide on local nature reserves near Dawlish, Devon, you might like our other blogs. Find them here.