Dawlish and its surrounding areas are packed to the brim with beaches for you and the family to enjoy. So whether you're looking for a serene getaway to a more secluded beach area or are looking for the staple British beach experience, you won't be disappointed with the local beaches we have to offer.
From the classic seaside holiday you'll get from Dawlish Warren to the peaceful and historical Ness Cove in Shaldon, you'll be sure to find a beach fit for you and the family during your stay. Here are the top local beaches to visit on your holiday in Dawlish, South Devon.
Dawlish Warren
This beach fits all the criteria for the perfect beach holiday. While it is a popular destination for tourists and locals alike, Dawlish Warren's mile-long beach allows everyone plenty of space to enjoy their beach holiday.
Nature lovers will also have a great time at this beach. Thousands of birds visit this beach which is a renowned spot for bird watchers. On top of that, Dawlish Warren is also home to over 600 types of flowering plants. It is also recognised as a protected ecological site!
This is the beach to visit if you're looking for amusements, family-friendly activities, and plenty of attractions to get the kids excited. With fanciful entertainment like go-karts, rides, and water sports, as well as plenty of inspiration for nature lovers, this beach getaway is sure to be fun for all the family.
Find directions here.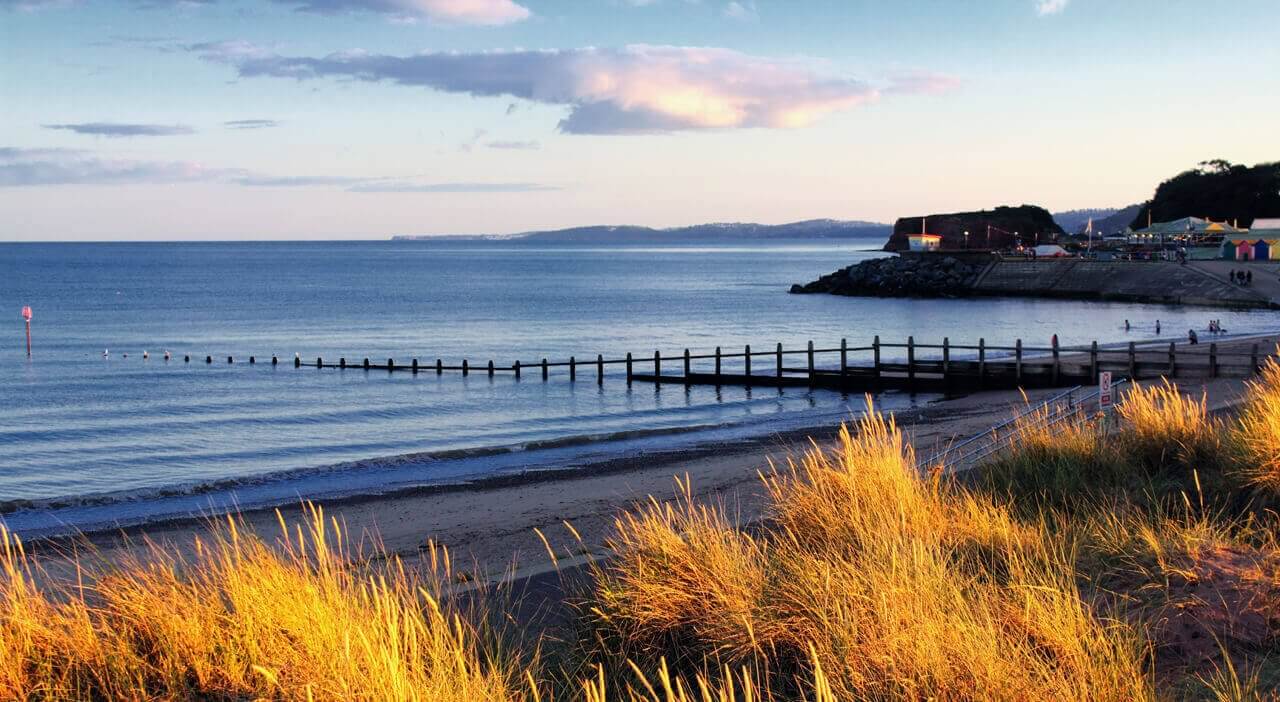 Coryton Cove
Renowned for its beautiful rock pools and bright and quirky beach huts, Coryton Cove, is the perfect hideaway for people looking for a more secluded beach destination. It even boasts the opportunity to spot dolphins dipping in and out of the sea, which is something you'll be hard-pressed to cherish elsewhere!
With free entry and plenty of picturesque views, this beach is the perfect hidden gem to visit if you're not a fan of the hustle and bustle of a classic beach holiday.
Find directions here.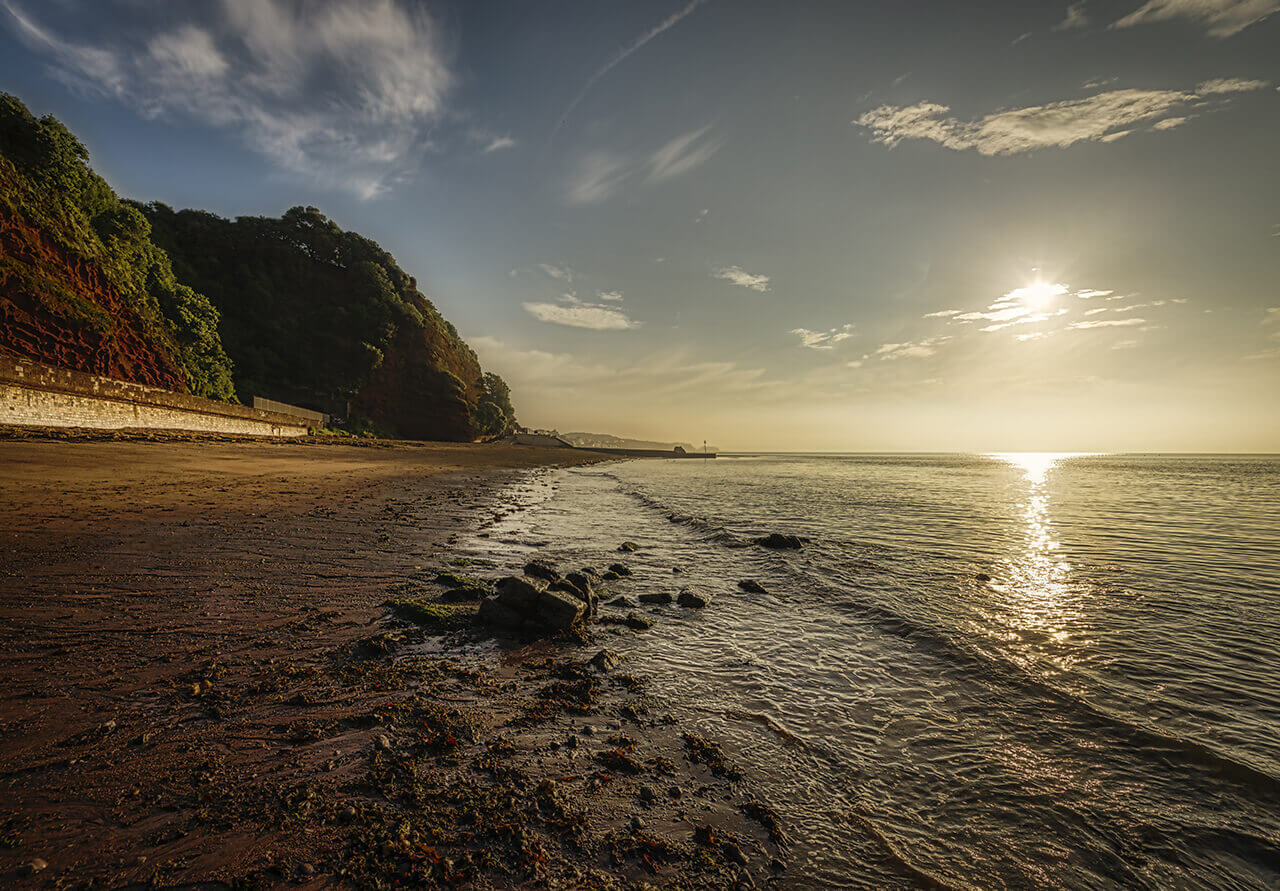 Teignmouth Back Beach
If you're searching for a beach full of town spirit, this is the one to visit. Teignmouth's Back Beach is a quaint and sandy harbour which hosts working boats and fishermen. So if you and your family are keen fishers, this beach could provide you with the perfect outing.
With its surrounding seaside town, you can also expect to get plenty of great fresh seafood near the seaside, which is perfect for food lovers!
Find directions here.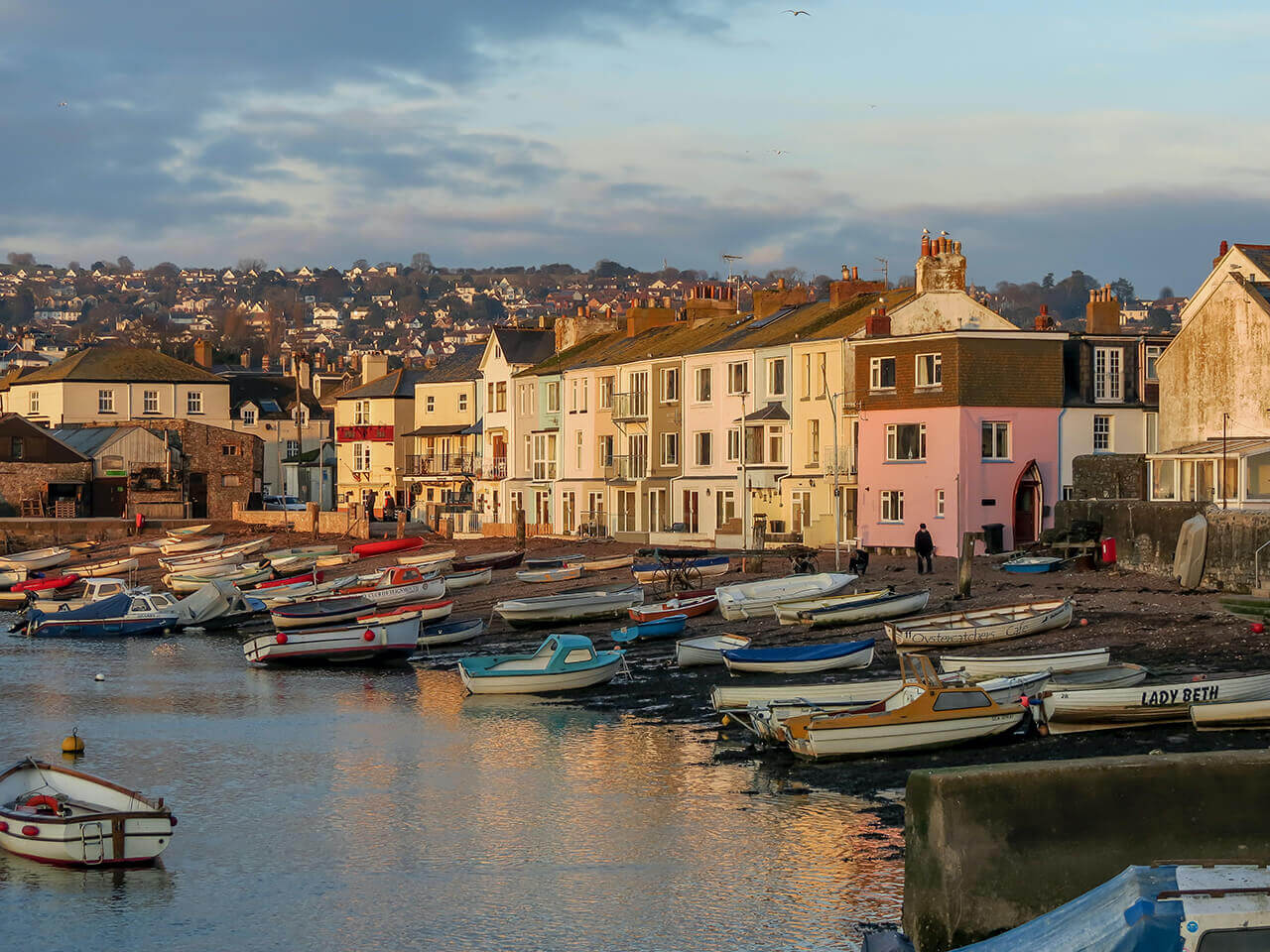 Ness Cove
Ness Cove is of particular historical interest. Accessed by the Smugglers Tunnel, this beach is rumoured to have been used by smugglers. However, some believe that the owners of the nearby Ness House created it for an easy getaway.
Whatever its true origins are, this beach is a secluded spot full of allure.
If you're scouring around looking for a tranquil spot with plenty of snap-worthy cliffs and landscapes, then this may be the perfect destination for you and the family.
Find directions here.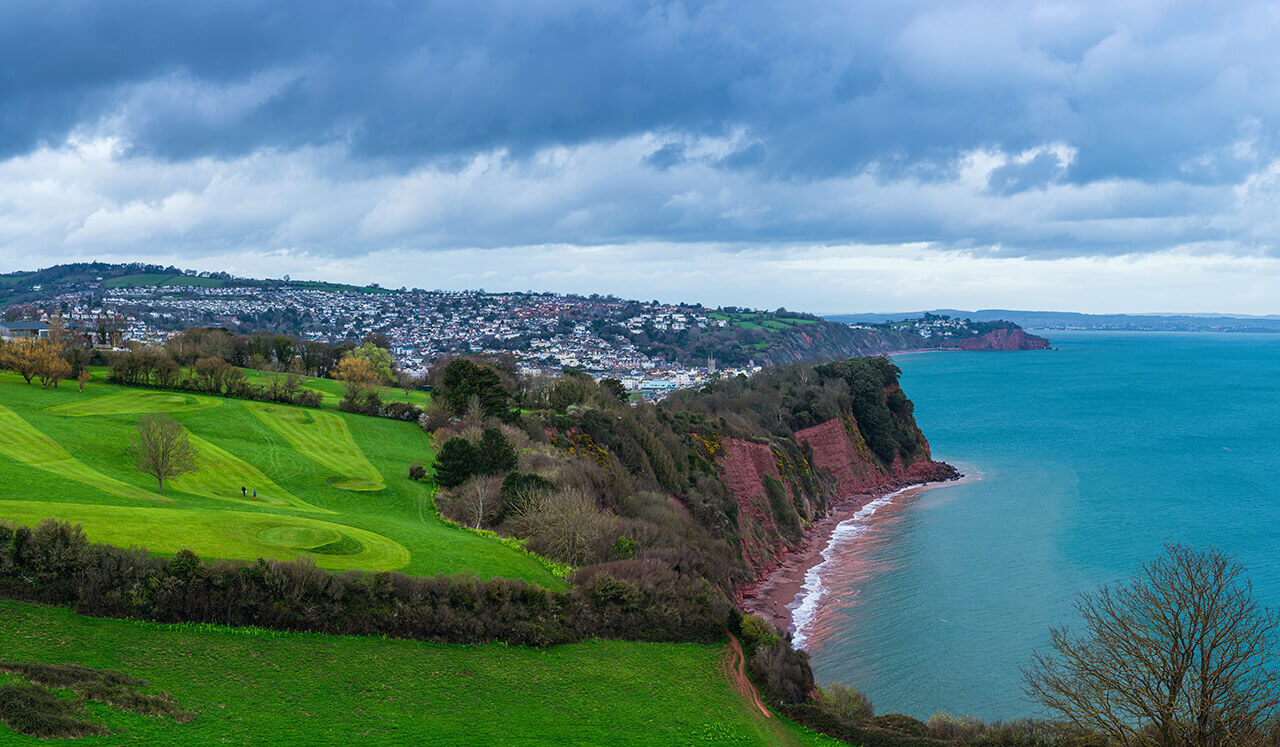 Watcombe Beach
This beach is perfect for anyone looking for a relaxation paradise. With its crystal blue water and spectacular scenery, you can expect to see plenty of cliffs and wooded hillsides when visiting this hidden gem.
If you're a sucker for wonderful views and nature trails, then this is the perfect beach to visit. Even the steep path that leads to the beach is packed with mature woodland for all the family to enjoy.
Find directions here.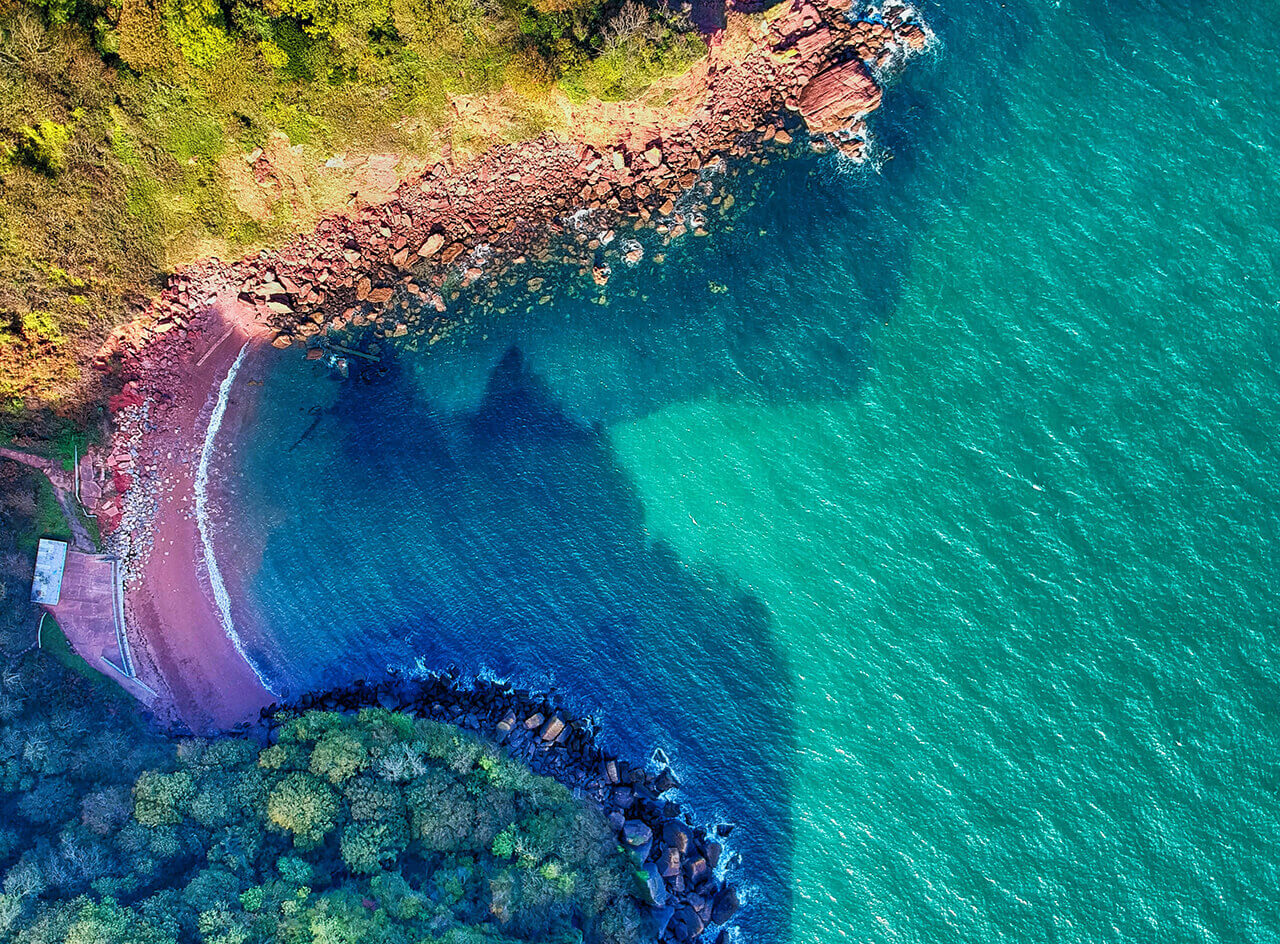 Exmouth Beach
This stunning beach getaway boasts two miles of golden sand, a rare sight for the South Devon coast. So if you're looking for that idyllic beach spot to rest your towel, then this may be the beach for you.
As another classic beach destination, you can expect plenty of fun activities to get stuck into with the kids at Exmouth. This includes crazy golf and swing boats. But, of course, it also has stunning views for the adults to enjoy too!
You and the family will have a great outing to Exmouth beach with wonderful rock pools and plenty of activities. If you're an enthusiast of water sports, the beach also has kite surfing, kayaking, paddle boarding and windsurfing facilities.
Find directions here.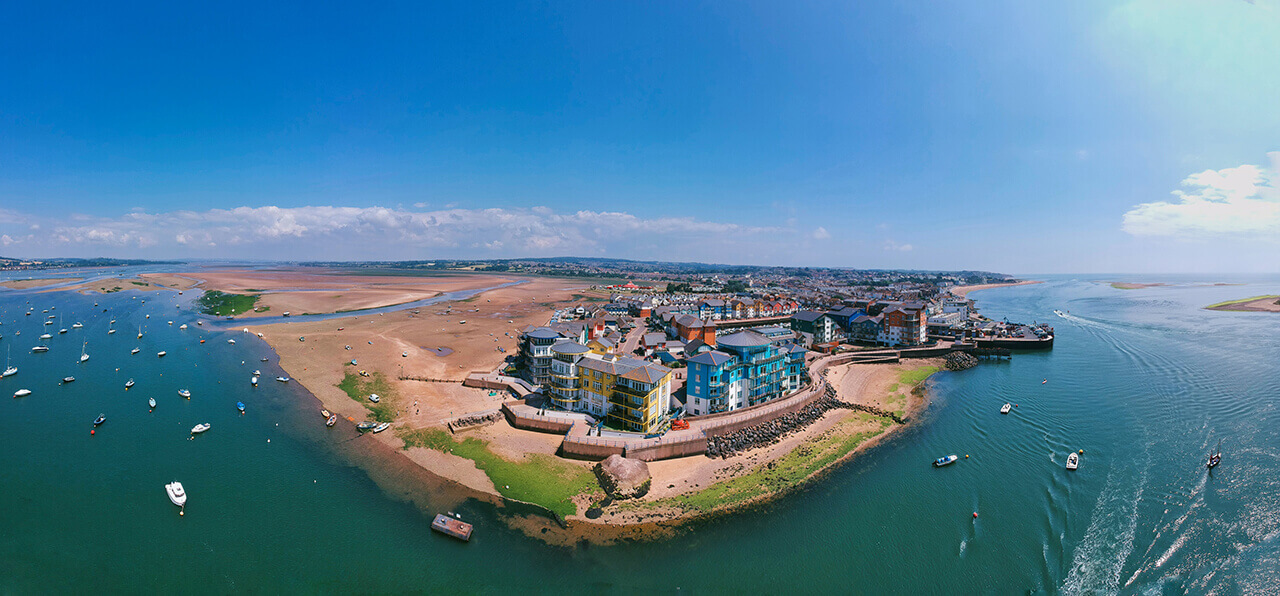 Blackpool Sands
Blackpool Sands is a fantastic beach with crystal blue waters surrounded by majestic evergreens and pines. As another snap-worthy beach, this getaway is a great option for anyone who loves the water.
Renowned for its clean and crystal blue waters, plenty of people choose this beach to swim and sail.
Find directions here.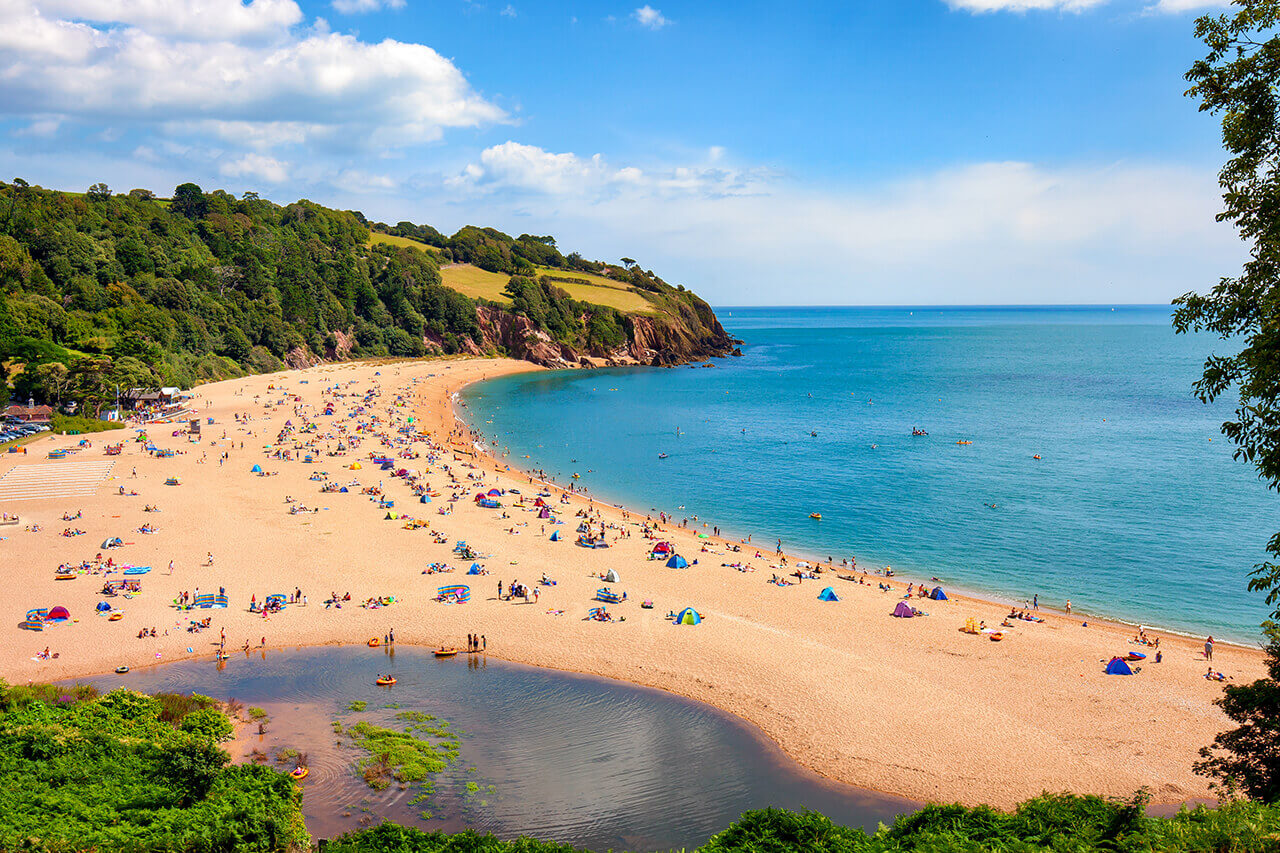 Slapton Sands
If you're looking for a beach with some geographical interest for your getaway, Slapton Sands may be the beach for you. It's home to some of the UK's rarest flora and fauna. This makes it a great choice for anyone looking to explore!
Slapton Sands also has a rich history, as it was used as a rehearsal spot for the D-Day landings. You can visit a moving memorial at this beach which was used to commemorate the ill-fated soldiers who lost their lives in the war.
Find directions here.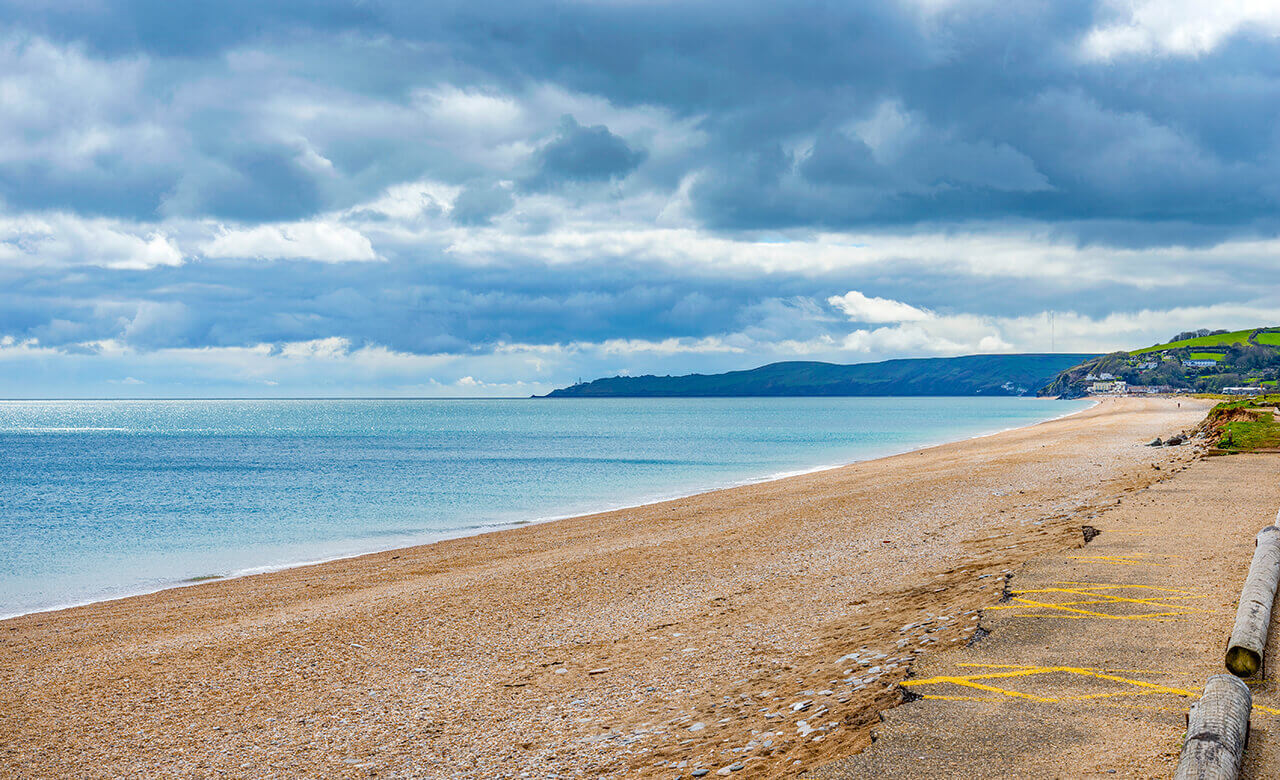 Bantham Beach
Bantham Beach wins awards from the Marine Conservation Society. This beach is the perfect picturesque getaway for anyone looking for a relaxing beach to rest their head. In addition, this beach is a particularly good spot for avid surfers. It has waves that are compatible with beginners and experts alike.
Bantham Beach is the perfect spot for anyone looking to ride some waves or relax on the sandy coastline.
Find directions here.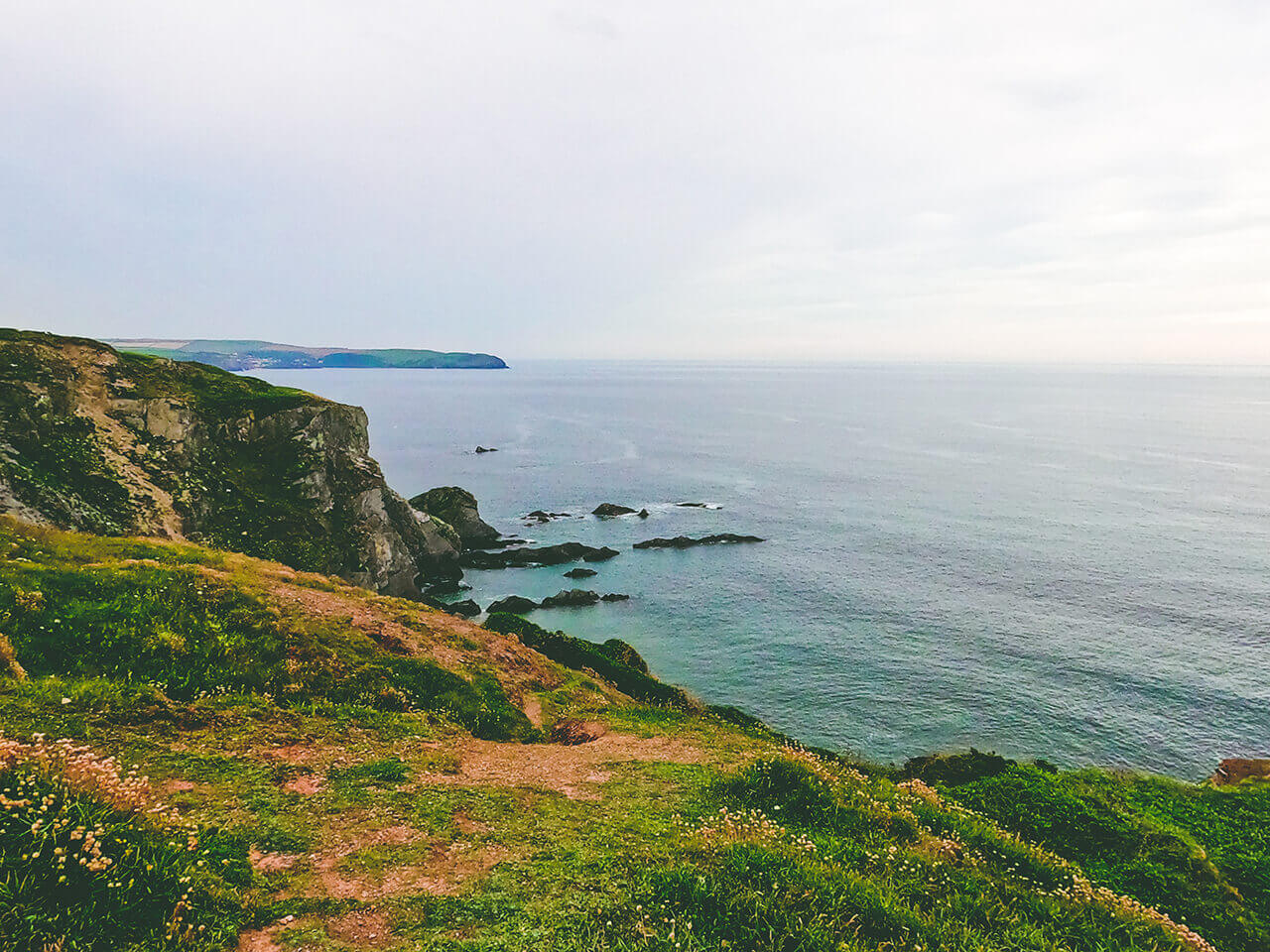 Where to stay when visiting Devon's beautiful beaches
If you're looking to stay near beautiful beaches during your family holiday, Lady's Mile Holiday Park is an excellent choice. Located in close proximity to Dawlish Warren's stunning coastline, Lady's Mile offers convenient access to the nearby beaches. You can spend your days building sandcastles, enjoying beach picnics, and taking refreshing dips in the crystal-clear waters. After a sun-soaked day at the beach, you can return to the park and continue the fun with their array of amenities, such as pools, play areas, and entertainment options. Lady's Mile Holiday Park ensures that you can have the best of both worlds: the joy of beachfront activities and the comforts of a vibrant holiday park. Whether you're seeking relaxation or adventure by the seaside, Lady's Mile is the ideal destination for families looking to make the most of their beach holiday in Dawlish Warren.
Visit some local beaches on your next visit!
There's certainly no drought of great local beaches to visit during your stay in Dawlish! The surrounding areas of South Devon have just about any beach someone could want – From the buzzing seaside experiences of Dawlish Warren and Exmouth Beach to the quiet and secluded wonderlands of Ness Cove and Watcombe Beach.
Whether you're searching to keep the kids occupied with plenty of amusements and activities or are hunting for a quiet location to relax and savour the sea, we're sure you'll find the perfect beach to take you and your family during your stay in Dawlish, South Devon.
If you enjoyed our guide on local beaches near Dawlish, Devon, you might like our other blogs. Find them here.