Nestled at the mouth of the beautiful River Exe, Dawlish Warren offers visitors a chance to explore a stunning unspoilt stretch of the South Devon coast away from the crowds of the English Riviera.
There's so much to see and do all over South Devon! So we thought we would start by highlighting some of the attractions. These are within easy walking distance of Lady's Mile Holiday Park so you can start planning your next family holiday with us.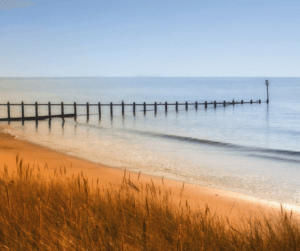 Beach time
Any parents with experience of a family holiday with young kids will agree that the best way to keep them entertained for hours on end is setting them loose on a large sandy beach.
The one-and-a-half mile golden stretch of sand at Dawlish Warren is deservedly reputed to be one of the finest family beaches in the UK – and is just a 15 minute walk from Lady's Mile Holiday Park. Awarded the prestigious European Blue Flag award for the 21st year running, the beach is backed by dramatic sand dunes and bordered by a unique nature reserve. Its gently sloping waterfront is ideal for kids to play safely in the shallows.
The Blue Flag is only awarded to beaches that pass strict criteria. This includes cleanliness, environmental management and visitor facilities. Dawlish Warren excels in all of these, making it a wonderful family day out.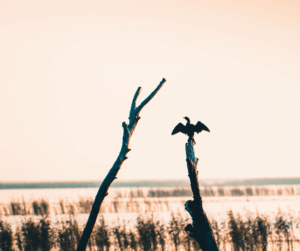 Commune with nature
One of the best birdwatching spots in the South West, the Dawlish Warren National Nature Reserve sits on a large sand spit which runs out across the mouth of the River Exe estuary. It is part of the Exe Estuary Special Protection Area and as such is a Site of Special Scientific Interest, it is a vital home and migratory resting place for thousands of wading birds and wildfowl.
The 500-acre site is open to visitors throughout the year with an hour-long clearly marked walk. It takes visitors from the car park across the reserve to the bird hide. With grasslands, sand dunes and mudflats, the nature reserve boasts more than 600 different flowering plants including the rare Sand Crocus and Southern Marsh Orchids. It also plays home to up to 23,000 wildfowl and wading birds that arrive from the far north each autumn. These include important flocks of Dunlin, Grey Plover, Bar-Tailed Godwit and Oystercatchers.
A visitor centre, which is open daily throughout summer and at weekends during winter, offers information on guided walks and family friendly events within the reserve.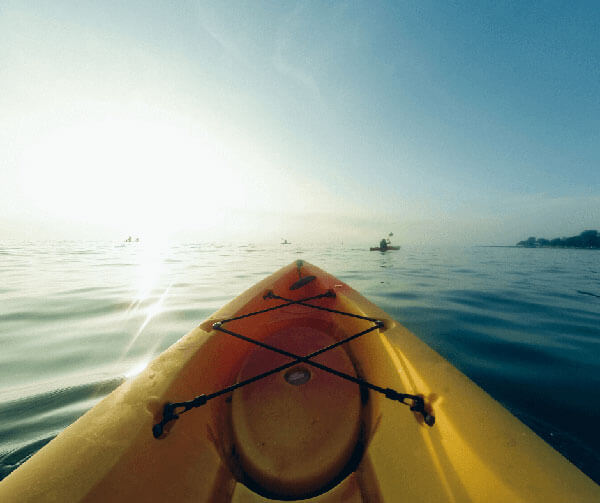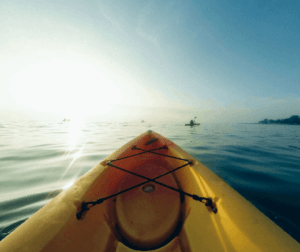 Take to the water
With miles of perfectly sheltered water behind the giant sand spit that extends across the Exe estuary as well as the nearby Exeter Ship Canal, there is plenty of opportunity for some family fun on the water.
Nearby Exe Adventures will collect groups from Lady's Mile Holiday Park and ferry them to the safe waters of the canal to enjoy a day's kayaking, canoeing or paddle boarding. Trips can be as easy or challenging as each group wishes with stops at family-friendly pubs with play parks and canalside cafe's and shops. You can choose to simply rent kayaks and head off on your own floating adventure or go as part of a guided group with an instructor. All equipment such as buoyancy aids will be provided.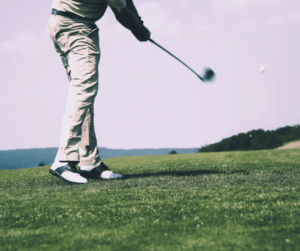 A spot of golf
Whether you are a keen golfer or prefer to laugh your way around an adventure mini golf course, Dawlish Warren can cater to your wishes.
The 18-hole links golf course at the Warren Golf Club provides a full day of sporting entertainment amid beautiful coastal scenery. With a history dating back to 1892 when the Earl of Devon founded the course on the spit of land that separates the River Exe from the sea, the duneland course offers visitors a golfing experience unrivalled anywhere else.
But if your golf swing is not up to the challenge of an 18-hole links course, challenge family and friends to a round at the Pirate's Cove Adventure Golf which is now part of the revamped Funder Park amusement park. With boats, cannons and crocodiles to navigate along the way, this is fun for all ages.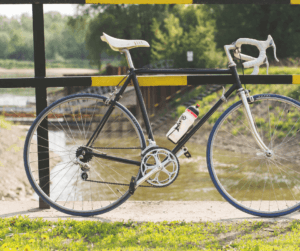 Cycling
South Devon's rolling green hills and rocky coastline offer countless lovely cycling routes but a particularly good option for anyone staying at Lady's Mile is the Exe Estuary Trail. This 26-mile route follows the river estuary from Dawlish Warren upriver to Exeter. It then snakes back down the opposite bank through Topsham to Exmouth, which sits across the water from Dawlish Warren. Clinging to the waterside, this is a flat route which largely avoids the roads, making it ideal for cyclists of all ages and abilities.
The cycling trail is a great way to explore the beautiful tidal Exe estuary with wonderful views across the water and plenty of good pubs and cafe's to stop for refreshment along the way.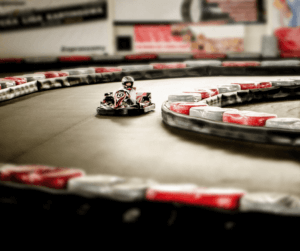 Go-karting
For a bit of an adrenalin rush, take the family to test their driving skills at the Grand Prix Go Karts which is next to the beach, a short walk from Lady's Mile. With a collection of 32 karts, there are motors to suit all ages and abilities. This means everyone can take part at a level and speed they are happy with.
The single-seater Grand Prix karts are ideal for racing novices, two-seater sports racers work well for those wanting to take younger children for a ride while the Bullit Karts, available to adults only, are designed for the speed junkies in the family.
Where to stay on your family holiday in Dawlish Warren
When planning a family holiday in Dawlish Warren, both Lady's Mile Holiday Park and its quieter sister park, Oakcliff Holiday Park, offer fantastic options for a memorable stay. Lady's Mile Holiday Park is a bustling hub of activity, perfect for families seeking a vibrant atmosphere. With an array of exciting amenities such as indoor and outdoor pools, play areas, and evening entertainment, there's never a dull moment. Additionally, Lady's Mile offers spacious accommodations ranging from comfortable caravans to luxurious lodges, ensuring a relaxing retreat after a fun-filled day. On the other hand, Oakcliff Holiday Park provides a peaceful and serene environment, ideal for those seeking tranquility and relaxation. Nestled amidst picturesque surroundings, Oakcliff offers a slower pace, allowing families to unwind and connect with nature. The park's nearby beaches, tranquil atmosphere, and stunning coastal walks make it a haven for nature enthusiasts. Whether you choose the lively ambiance of Lady's Mile or the peaceful charm of Oakcliff, both holiday parks provide wonderful options to cater to the diverse needs and preferences of families visiting Dawlish Warren.
All these fun things to see and do are within a stone's throw of Lady's Mile so there is no need to waste any of your holiday sitting in the car. Of course, there are many more wonderful family attractions and activities within a short bus, train or car journey of the holiday park. As well as within the park itself – but this should provide a starting point for you to start planning your next family holiday in Dawlish Warren.
We look forward to seeing you!