Happy Blue Monday, said no one ever. The "most depressing day of the year" is here. We won't argue with the sentiment. Put mildly, the whole month grates. It feels like life is buffering. Unable to download.

And what about those new year resolutions? By the third Monday in January, your good intentions are critically endangered. Ours too. It's true, we'd rather be sunning ourselves on Dawlish Warren beach than having this conversation. But, if you've already given up, know that you're not alone and it isn't too late.
The difficulty is that a year is a big commitment. And most resolutions are too ambitious. "I'll go to the gym every other day". Starting with a bite-sized commitment of one week is the way to go. Below are 5 to-dos for you to try this week. It's best to get some of these out of the way, others are a pleasure. Each will make you feel better and help beat the January blues.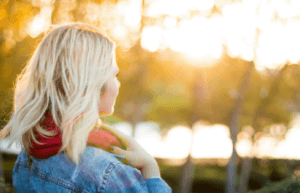 Go Outside
Blue Monday 2020 is blue all right. A day of glittering frost and the clearest sky. Air so fresh it stings. A few lungfuls will blow away the cobwebs as the winter sun floods you with Vitamin D. The outdoors is a powerful antidote to feelings of lethargy and depression. That's also a hint that if we went out in it more, we'd suffer less in the first place.
On average, us Brits spend 90% of our lives inside. But this is problematic. We are governed by our biology, and it wants us to be active. We evolved to walk and run, with sharp senses and soft feet, through forests, across hills and valleys.
Scientists are discovering more and more about why being outside is so healthy for us. There is a lot to show for our reliance on nature. Our DNA adapts to enable us to sync our circadian rhythms, including our sleep cycle, with the changing seasons. Also, our white blood cells are boosted when we breath in the chemicals – phytoncides – released by plants. We belong outside.
If your work keeps you indoors, take your lunch break outside or try to walk or cycle as much of your commute as possible. It's worth the effort to feel as great as humanly possible.

Eat More Plants
Whether you're doing Veganuary or not, plants are a priority. A diet rich in plant-based foods is best for your wallet and your health. Not to mention the planet. Did you know, berries and leafy greens – like spinach and kale – actively boost our mood? Rather than cutting "bad" foods out (looking at you, bacon), why not start with a new recipe? This winter warmer springs to mind > BOSH's Ultimate Chilli .

Hygge At Home
Hygge (pronounced hoo-gah) is a Scandinavian word with no direct translation. It encapsulates a feeling of cosiness and wellbeing. Like when you slip into a bubble bath, belly-laugh with your friends, watch an open fire flicker. It has become a "winter saving mode" for the Danes, to get them through their gloomy winters. In January, Copenhagen receives an average of one meagre hour of sunlight per day.
Having a hygge home could brighten your winter too. Amber light creates a relaxed atmosphere, so turn your screens onto night light mode, or better still put them away. Light a candle or a salt lamp, then unwind in its soft glow. Snuggle under a weighted blanket, or invite family and friends over to eat and be merry.

Get Your Finances In Order
No one's favourite job. Working out finances is tedious and we often perceive it as daunting, stressful, even unmanageable. Tedium aside, this is misleading. We feel much more relaxed and in control when we know where we stand. Work out your income alongside outgoings like bills, your rent or mortgage, and essentials like groceries. Clearing the bank statements and pay check will clear your head, too. When you can see the wood from the trees, you'll be able to budget much more effectively.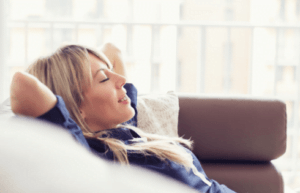 Book Your 2020 Holiday
Here's one we can all agree on, you deserve a holiday. We may be waiting a while for the long sun-filled days of summer, but you can get your holiday in the calendar right now. Once it's scratched off your to-do list, you're free to look forward to the holiday rather than stress about the logistics.
Planning ahead also gives you more time to book time off, research the best things to do, and save money. These help you get the most out of your holiday. We're thinking ice cream galore, undiscovered gems, fun-filled Devon days out, and fish and chip dinners on the beach.
January may not be the best month, but the January sales are the best time to book a holiday. When you book a 2020 holiday at Lady's Mile during this month, we'll pay 15% for you. It's our way of saying happy new year. We look forward to spending the best bits with you.
See more of our top tips and blog posts here.