So, you're on holiday or about to be. The question is, how to make the most of the great outdoors this summer? Here are our top ten outdoor activities for your family staycation. Picked to suit kids of all ages, and their adults too, so you can make fantastic memories on the South Devon coast.
HAVE A PICNIC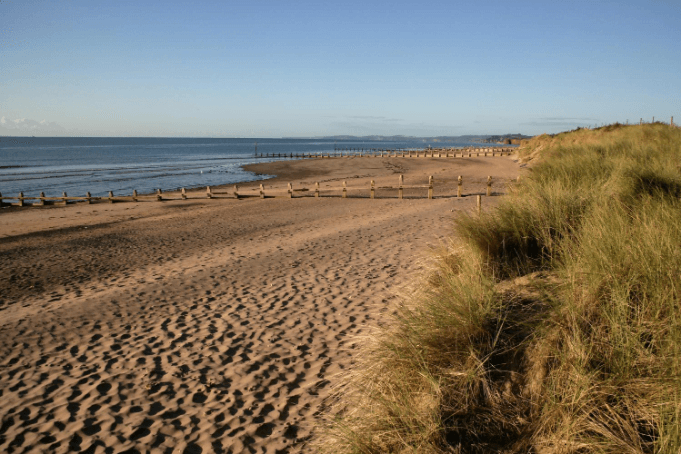 One good thing to come out of lockdown is that we have rediscovered picnics. They're finally getting the love they deserve, because they really do deserve it.
When you eat in the fresh air, the food seems to taste even better. Plus, they're the most low maintenance way to feed little ones, which is an advantage for outdoor activities. No more vetoes on couscous or French stick. Messier the better. Who cares if crumbs go everywhere?
You can choose your spot and make it as far away from anyone else as you like. A bit of space is always appreciated, but it's paramount now. On the South Devon coast there's no shortage of it, and the views are pretty good too…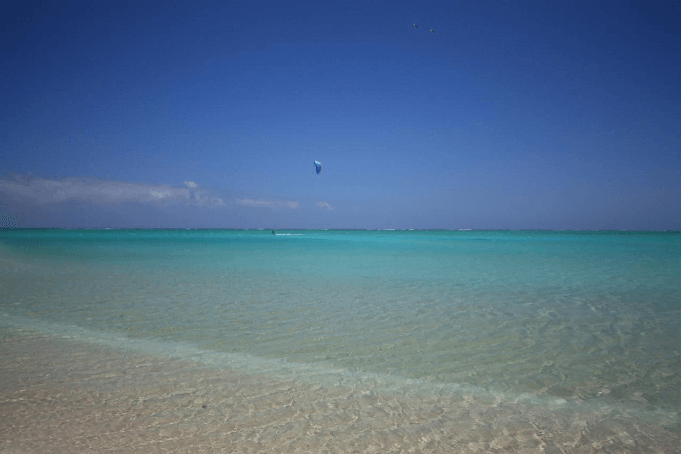 SWIM IN THE SEA
You can't beat a dip in the sea. Having crystal clear turquoise water beside you makes a hot summer's day infinitely more enjoyable.
Refresh yourself with a paddle or a burn some steam with a swim, then lie out to dry on warm sand. Heaven.
GO BODY BOARDING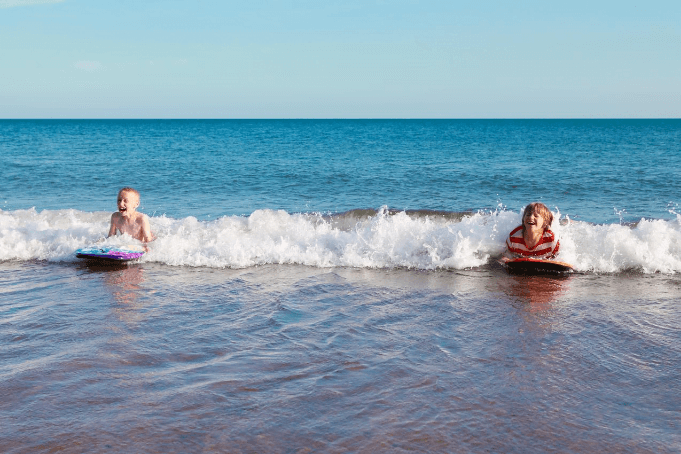 Before surfing in the UK, 'bellyboarding' was all the rage. Now called body boarding, it has all the thrill of surfing, but with far less technique.
Catching your first wave is the hook, after which you're away, whizzing through the spray. The water's resistance as you wade out to get the next wave is a real thigh-burner, too. Fantastic outdoor activities like this make us glad of the staycation!
PLAY BEACH GAMES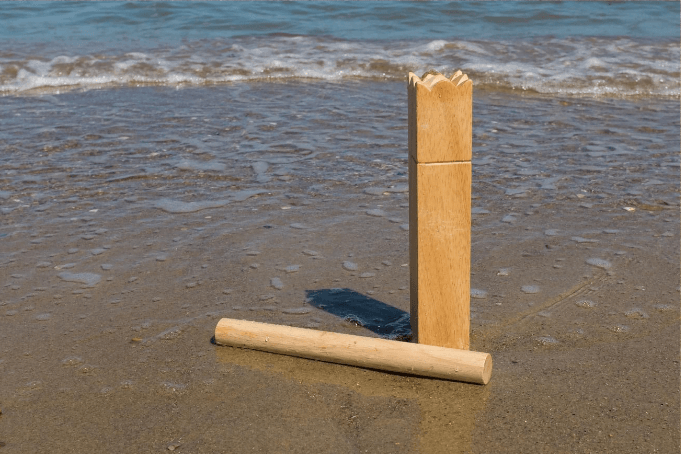 Sometimes we want to simply be on the beach. Snoozing, sunbathing, reading at a push…but there will be times when a good beach game comes into its own.
Two person, four person, twenty person games…there's something for every group. Our favourites include the classic bat and ball, which is as close as any of us are getting to Wimbledon this year. Rounders is great for involving big families, as is Kubb, a Viking game which tests your aim.
HAVE A BBQ (OR 3)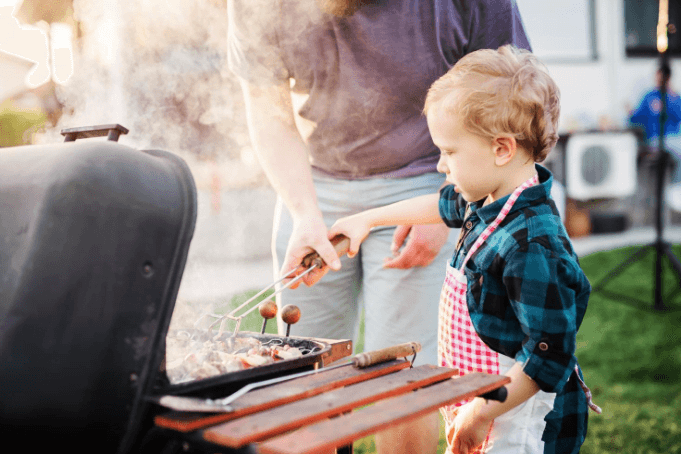 You would think the way we cook 90% of the time- indoors, with an oven – would be the best. Nope. Modern ovens are reliable, and the chances of frazzling yourself and your food are low, but nothing beats a BBQ. Hot coals and open flames taste best, and satisfy our inner caveman (or woman).
A BBQ means no business. It's what you do when you have all day and evening to relax. Get adventurous with the fare – few things aren't improved by a light charring – and let the delicious sizzling and smoky-sweetness fill the air.
GO ROCKPOOLING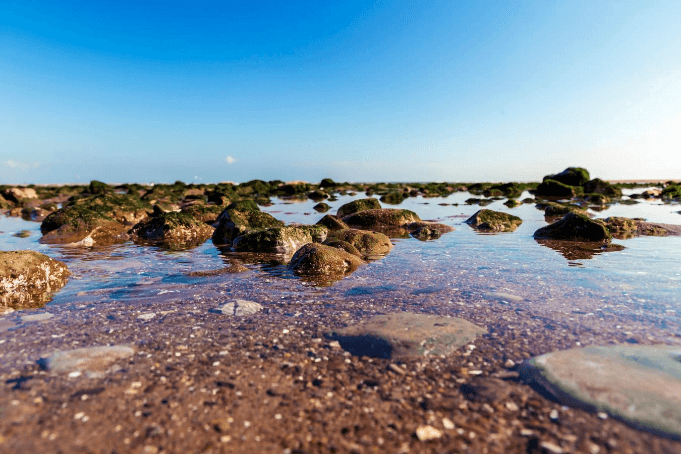 Under the sea a whole other world awaits. It's vast and mysterious, full of otherworldly creatures and landscapes. Did you know the tallest mountain in the world is Mauna Kea in Hawaii? You probably didn't, because we can't appreciate its height. Although it's nearly a mile taller than Everest, over half of it is submerged in the Pacific.
All this lies outside of our reach, but a rockpool gives us a fresh and close-up view of what the tide leaves behind. Look out for crabs, prawns, mermaid's purse (otherwise known as dogfish eggs: hold them up to the light to see the embryo inside), anemones and even starfish.
Coryton Cove in Dawlish Warren has fantastic rock pools, as does Shoalstone beach.
BUILD A DEN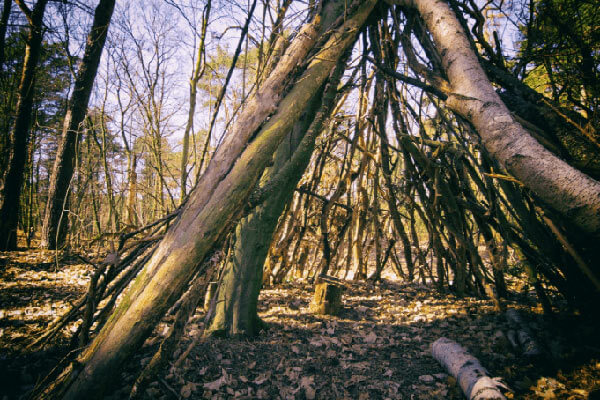 You can build a den anywhere. Let your imagination run wild. You could find a spot in the woods and build a tipi out of sticks, or dig a giant crater on the beach and use the surplus sand to form walls around it.
Fun, hands-on and absorbing, den building is a great group activity and will certainly let the kids blow off some steam. You might want to get stuck in too, or sit back as the kids sort the construction. They can give you a moving in date.
DAM A STREAM
Take on the water, and be defeated. Damming a stream is as fun and absorbing as building a den, with the added excitement of a constant, slippery opponent.
Choose a shallow river or stream, or try to stop the tide in its tracks.
GAZE AT THE STARS
South Devon is a great place to stargaze. With clean, unpolluted skies and fresh ocean breezes, we see some of the most breath-taking displays in the country. Wrap up warm, pack a flask and head to Dartmoor or the cliffs for the darkest skies- and the brightest stars.
GO BAREFOOT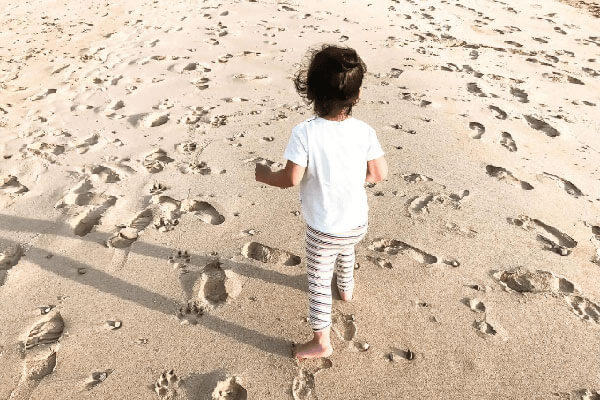 Summer beach holidays are stripped back to basics. Plenty of fresh air, sunshine and salt water. And the chance to ditch your shoes to be barefoot on the beach. Being barefoot is good for our balance and natural posture, but it also feels great. There are 7,000 nerve endings in each foot (one of the most sensitive parts of our body) and when we walk barefoot on sand or grass, they tingle. It feels nice, like reflexology.
LADY'S MILE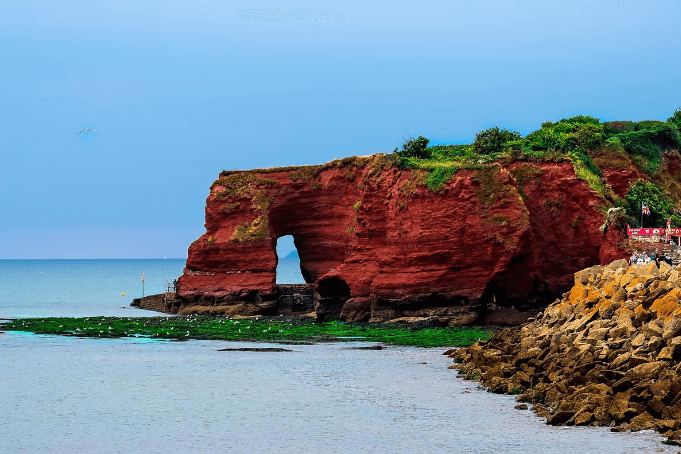 If you're looking for somewhere with nature on tap, Lady's Mile is the place for you. We are in the heart of South Devon, with our own sandy beach, outdoor activities and a nature reserve full of wildlife.
See more blogs, including holiday activity ideas here.