'The English Rivera' enjoys warmer weather than the rest of the UK, but the green rolling fields give away that it isn't all sunshine and rainbows. We get our fair share of rainy days. Luckily, there is plenty to do in all weathers. From world-renowned marine centres to adventure parks with a difference and rural petting zoos.
Here is a family-friendly bucket list for when the weather isn't playing ball, and a bucket and spade on the beach won't cut it.
For the Water Babies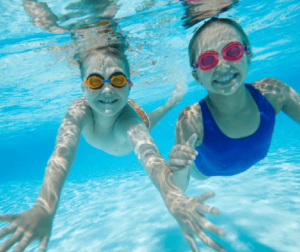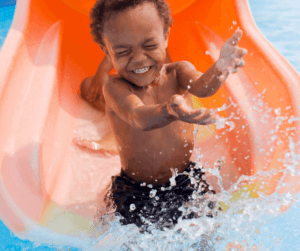 Waves Leisure Pool, Torquay
When the weather is bad, kids can easily get cabin fever. Sofa/duvet days sound like a great idea until their excess energy turns into grouchiness. For those days, Waves Leisure Pool is just over in Torquay and has everything you need for a fun family day out. The pool is easy-access with a sloped floor especially for little ones, and there is loads to keep older kids entertained, too.  The flume, water jets, and wave machine inject good-natured excitement into the day, and there are also additional water-play activities and a toddler slide. Besides, the water is a balmy 30 degrees, a lot more comfortable than the sea!
For the Animal Lovers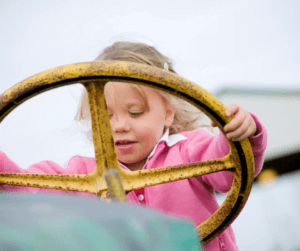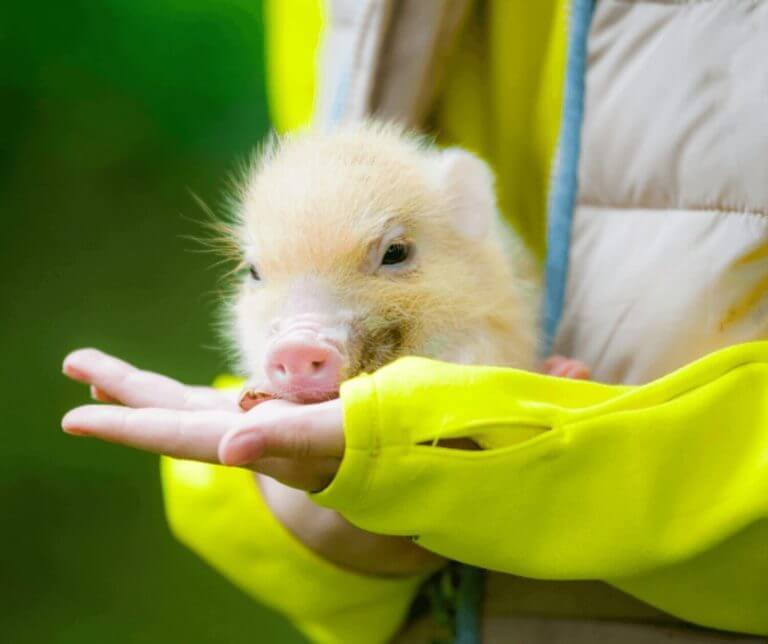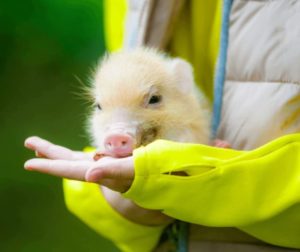 Pennywell Farm, Buckfastleigh
Facebook these days is about 90% videos of unbelievably adorable fluff-balls. From dinky piglets, to soft-muzzled puppies. One of the stereotypes mainland Europe says about us Brits is that we love our animals. In 1989, the husband and wife team who set up Pennywell Farm took this truth and ran with it…straight into a field of goat kids. Alpacas, miniature donkeys, highland cattle…Pennywell Farm has them all. Spending a day cuddling and bottle-feeding the babies is certain to melt the hearts of your kids.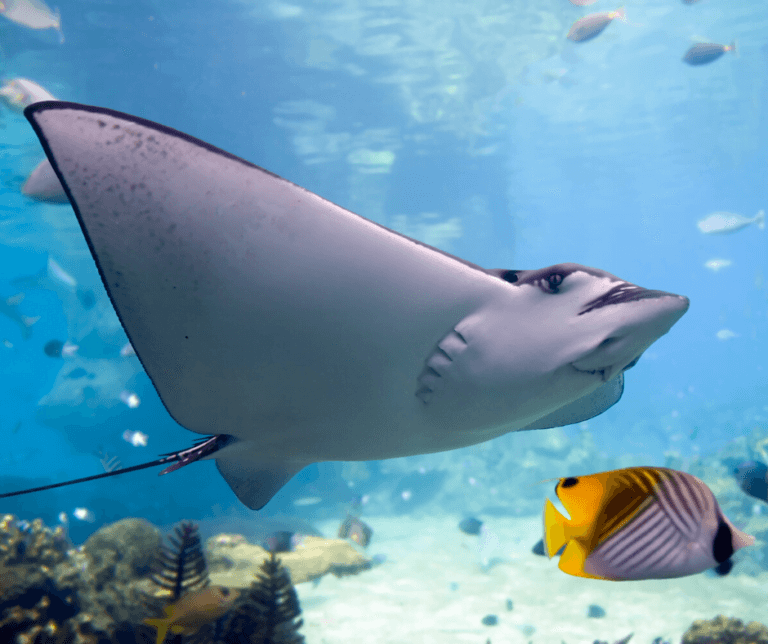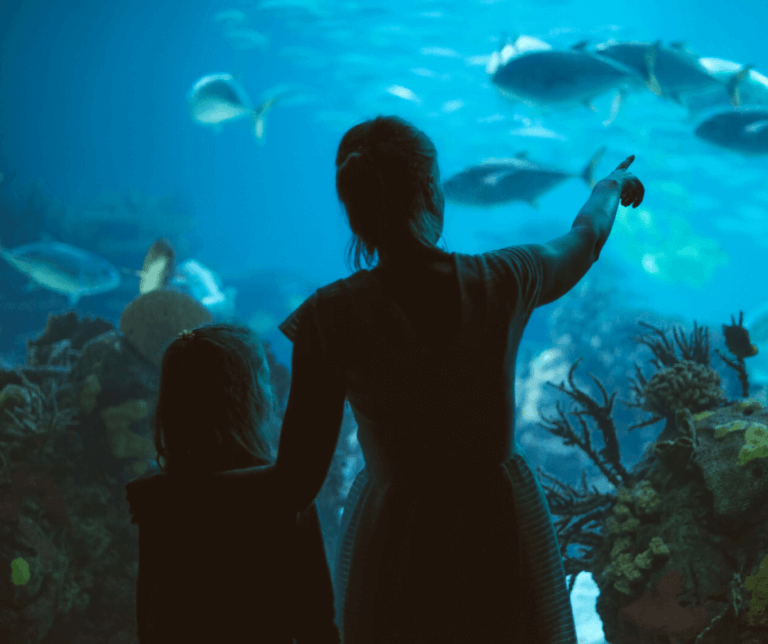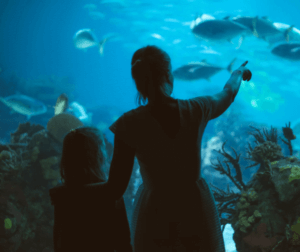 National Marine Aquarium, Plymouth
Fans of BBC Blue Planet will be in their element at Plymouth's Aquarium. It is the largest and best aquarium in the UK. It is open year-round, and every day they have feeding sessions and other attractions that allow children to see creatures from the deep up close. Their exhibitions also teach children about the importance of wildlife conservation and issues like plastic pollution in our oceans.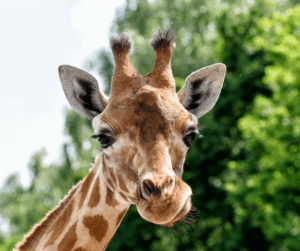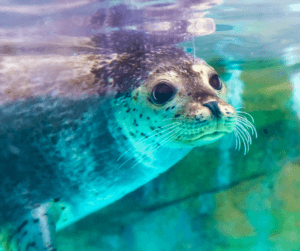 Living Coasts, Torquay
Another turning to the deep to banish the blues. See playful African Penguins and Macaroni Penguins, as well as Otters, Rays, Octopi and Seals. Every day, there are informative 'talk and feed' sessions where children can see the animals up close and learn about their behaviours – Perfect for an educational rainy day.
** Update: Living Costs has now closed down.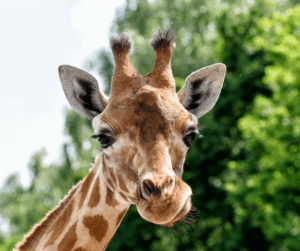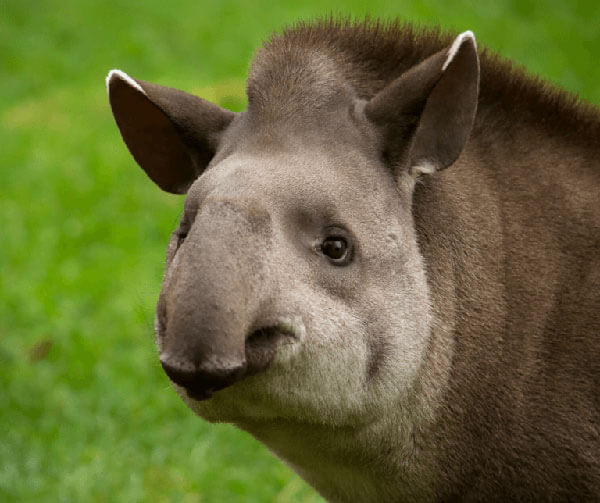 Paignton Zoo Environmental Centre, Paignton
Paignton Zoo was founded by twentieth-century conservationist Herbert Whitley back in 1923. It is now part of the Wild Planet Trust, along with Living Coasts. It is a centre for fun, interactive learning and it puts conservation and animal welfare at the heart of everything it does. The zoo is home to more than 2,500 animals and includes specially designed habitats – from savannah to wetlands and tropical forest. It also boasts fun and interactive play areas and a Jungle Express train to take the kids even closer to the action.
** Update: The Jungle Express is no longer running.
For Everyone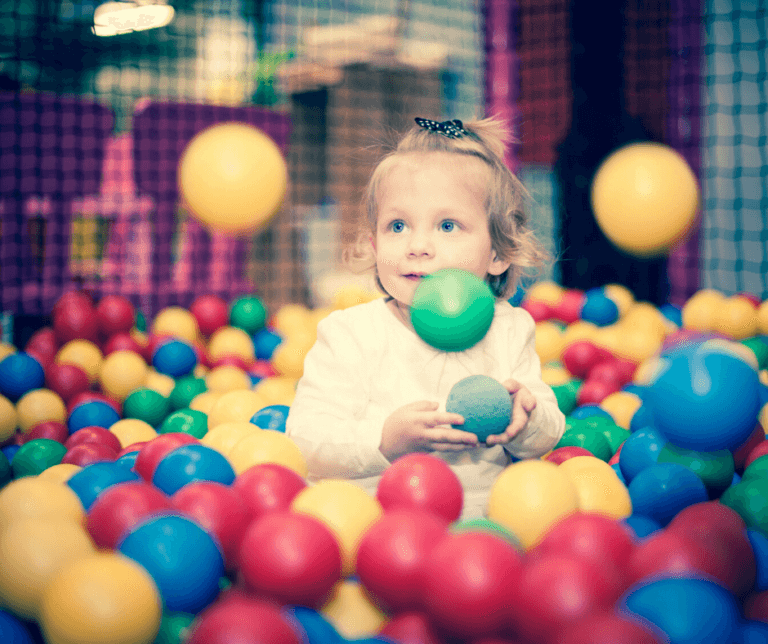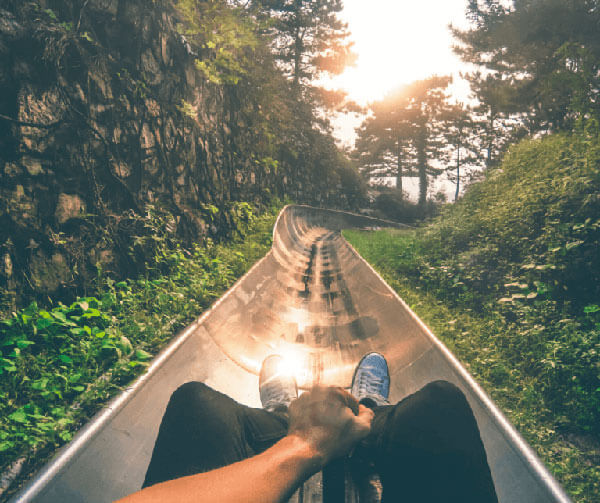 Woodlands, Dartmouth
Devon's largest theme park is popular for a reason. The indoor play area is full of ball pools, toboggan rides, slides and towers; perfect for children of all ages and any weather. Meanwhile, the Cyclone Canyon Zone and the Sea Dragon Swing Ship offer an exhilarating thrill hard to find anywhere else. The park is thoughtfully set out in woodlands, with different areas and activities to keep you entertained all day. Don't miss it.
For the Adventurous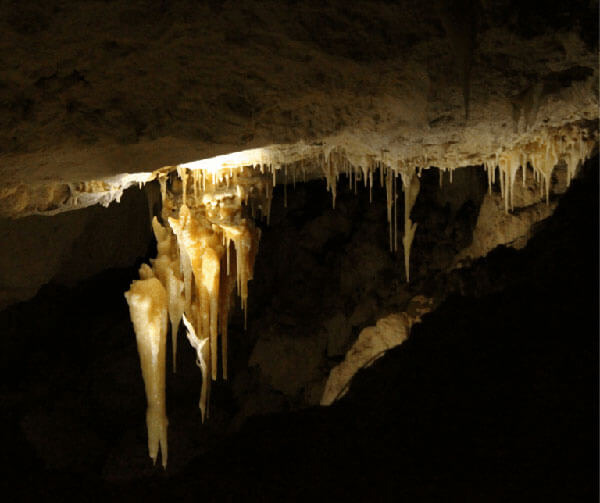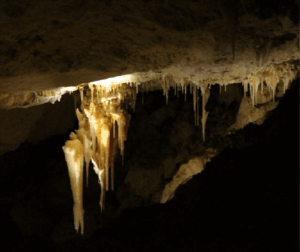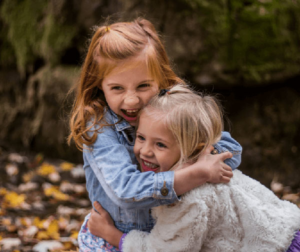 Kents Cavern, Torquay
One way to avoid rainy days is to go underground. The extensive caves of Kents Cavern began to form around 2 million years ago. Within their rock layers lie clues that reveal the story of the last Ice Age and the evolution of humans. Unravel them with the help of experienced guides and learn about the incredible history of the area. Torbay is included in the UNESCO Global Geopark scheme, which marks out the most amazing geological places in the world. If this isn't enough, Kents Cavern has much to offer children, with fun activities that include an Ice Age animal hunt and Stone Age trail.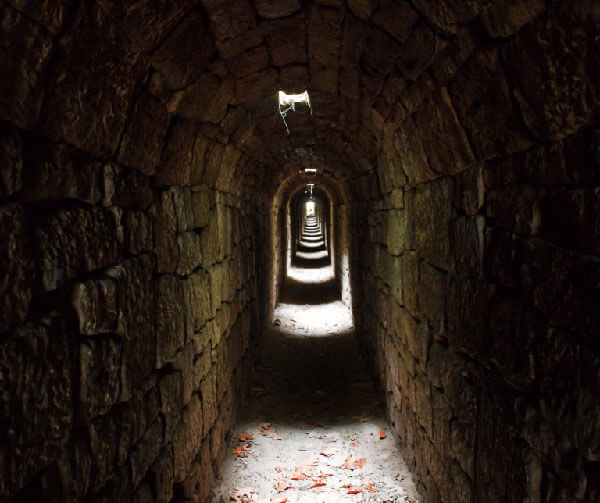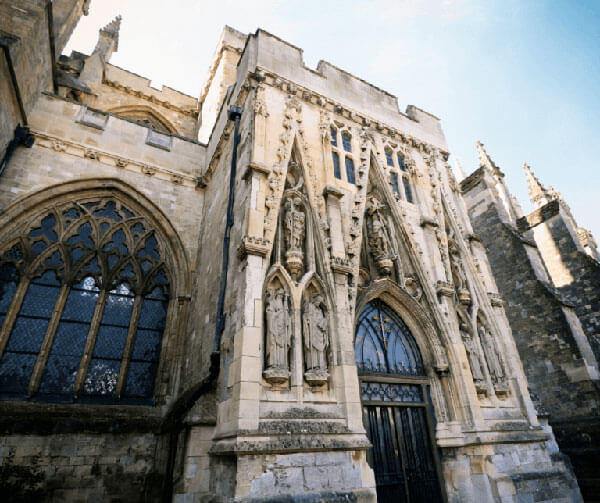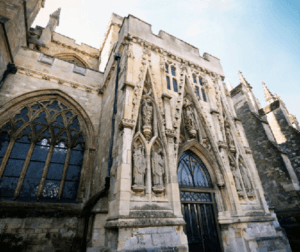 Exeter's Underground Passages, Exeter
Exeter's Underground Passages were built to house the pipes that brought clean drinking water into medieval Exeter. A guided tour of the passages is a memorable, exciting experience. Even children won't fail to be struck by the atmosphere and sense of history. It's an exclusive attraction, too; they are the only passages of their kind in Britain to be open to the public.
For Your Wild Child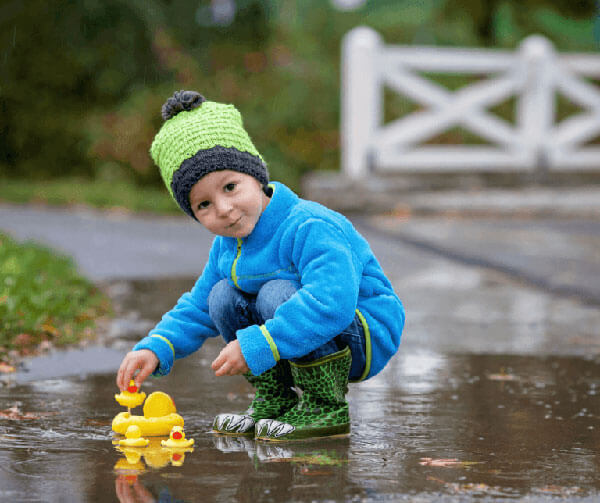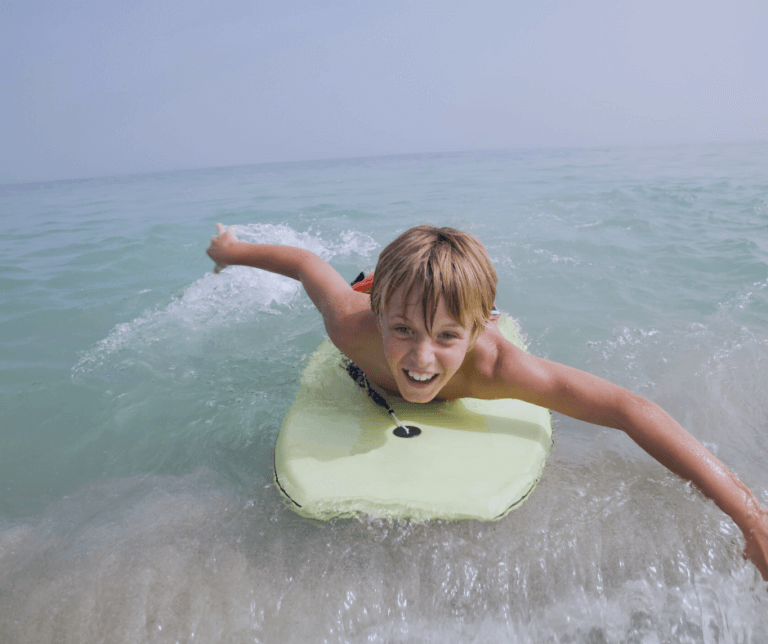 Just Get Wet and Muddy, Anywhere
Okay, okay. This may not be for you. That's fine—but hear us out. We have beautiful beaches and countryside on our doorstep, and there are benefits to visiting them in bad weather. For one it's fun, in a get-stuck-in sort of way. Most kids love getting sandy, wet and muddy. It can be annoying for you, but if you accept that their clothes will need a wash and they'll need a shower, it can become quite freeing. Secondly, the waves are usually better, so bodyboarding is even more fun. Finally, any bad weather is a brilliant beach clearer; you'll often find you get the bay all to yourselves, and then as if by magic the rain will ease off! If not, at least no one can see how mucky the kiddies get on these fun rainy days.
Whatever you get up to, return pink-cheeked and smiling to a warm welcome at Lady's Mile. Our fantastic facilities set the tone for a happy family holiday.
See more of our top tips and blog posts here.