There's nothing that beats the convenience and affordability of a Great British staycation. Pack up, hop in the car, and go. Here in Devon, we have the prettiest coast and country…in the country. Soft sands, lush rolling hills, and big skies over secluded moors. This makes it one of the top holiday destinations in the UK. When the sun is out, midsummer, the seas around the Devon coast turn opal and aquamarine. You'd think you were in the Med.
The only issue is sometimes it rains. There we said it. What makes Devon so green and the clotted cream so good, is also what might have you Googling rainy day activities. But hey, what's a staycation without a rainy day? It's as one with a British holiday as buckets and spades, fish and chips, and cockle vans.
If you're in Devon with the kids, you'll want to have some fun rainy day trips up your sleeve. Just in case. To save you figuring it out last minute – here are some ideas for you. The best rainy-day activities in Devon.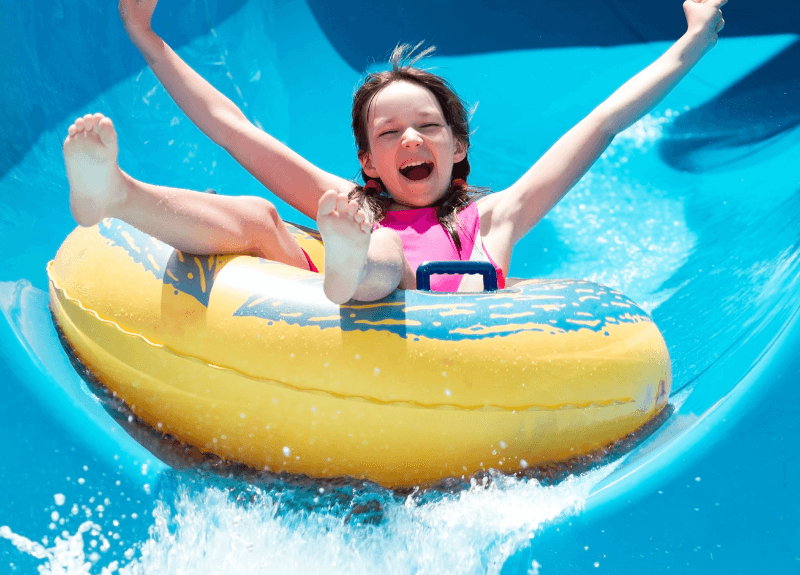 Woodlands Adventure Park
Woodlands near Totnes is a local favourite. Many have grown up here with it being a birthday party staple. A much-loved family attraction, which boast the largest all-ages indoor play park in the South West. There's also a zoo farm with lots of cute animals the kids will enjoy seeing and a restaurant serving up your favourite food. Of course, there are all sorts of outdoor rides, with thrills and spills, but on a wet day you're sure to find exciting undercover adventures the kids will love.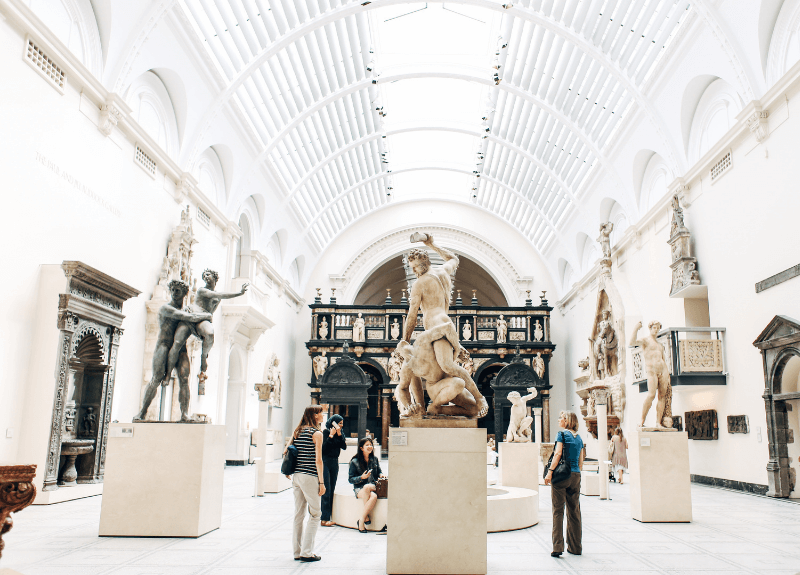 Royal Albert Memorial Museum (RAMM)
The Royal Albert Memorial Museum in Exeter is a fascinating and educational day out. RAMM is a deep cabinet of curiosities, featuring a diverse range of exhibitions. Including natural history, archaeology, and ancient culture. Starting in the early 19th Century, RAMM has built up an impressive collection of wonders over time – particularly notable is a taxidermy giraffe, affectionally known as "Gerald". RAMM is more than a fusty museum with some Roman coins. It's a journey back in time, to the days of myths, global exploration, and adventure.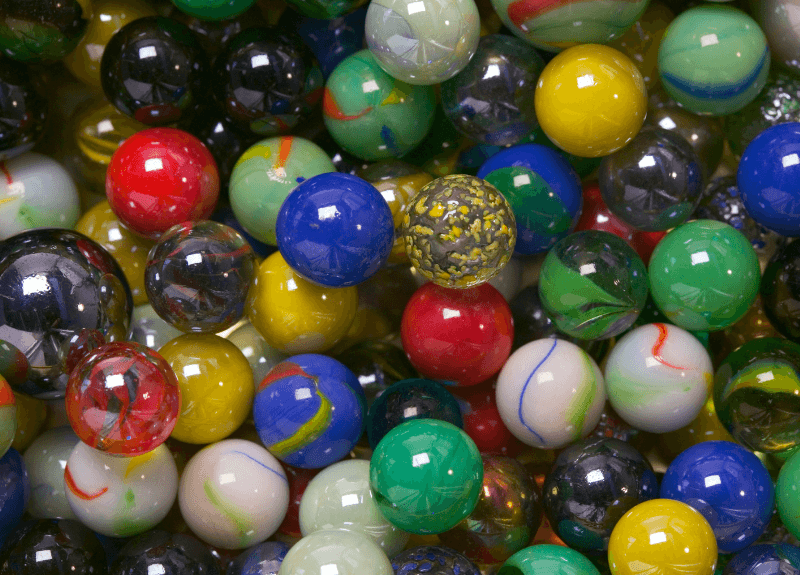 House of Marbles
The House of Marbles in Bovey Tracey is a timeless attraction. Games consoles aside. Modern life aside. Kids will always (whether they know it or not) be drawn to the little glass orbs we call marbles. With bright colours and delicate petal suspensions inside, marbles will always be cool.
The House of Marbles is not just a place to buy marbles. Here you'll find mind-blowing marble runs, a games museum, and glass blowing. The red brick building is evocative too, of our industrial past, and a simpler time. TripAdvisor consistently gives The House of Marbles a certificate of excellence and rightly so. It's one of the best attractions in Devon.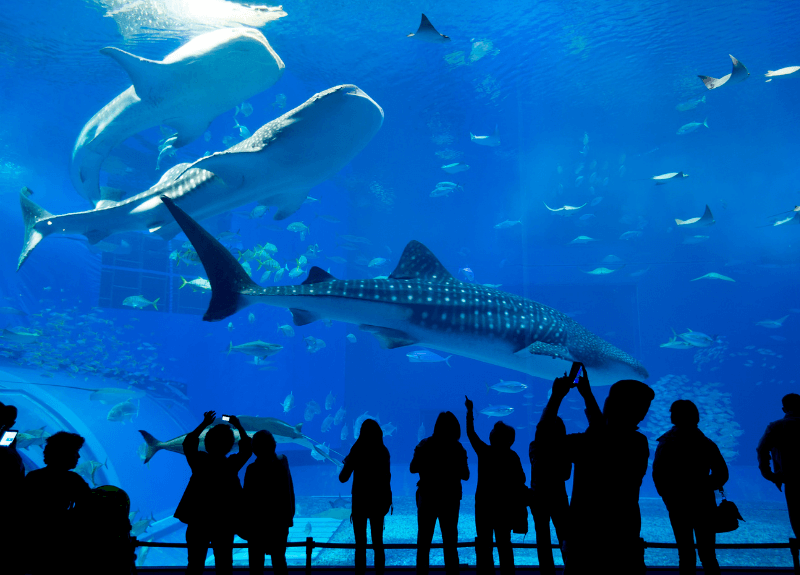 National Marine Aquarium
Welcome to the UK's largest aquarium and hub for marine conservation research. Home of the Ocean Conservation Trust. The National Marine Aquarium (NMA) in Plymouth is considered the best in the UK, with a display of ocean life that spans the globe. The most prominent area is the Atlantic Zone, featuring a tank with 2.5 million litres of water, with barracudas, sharks, stingrays, and turtles. To stock this tank, it required the biggest ever shipment of live fish to the UK from the West Indies.
Alongside behemoth tanks, there are also small exhibits with a wealth of biodiversity—from more local sea life to vibrant exotic fish.
There's no question this a brilliant day out for the entire family and a must when you're in Devon (rain or shine).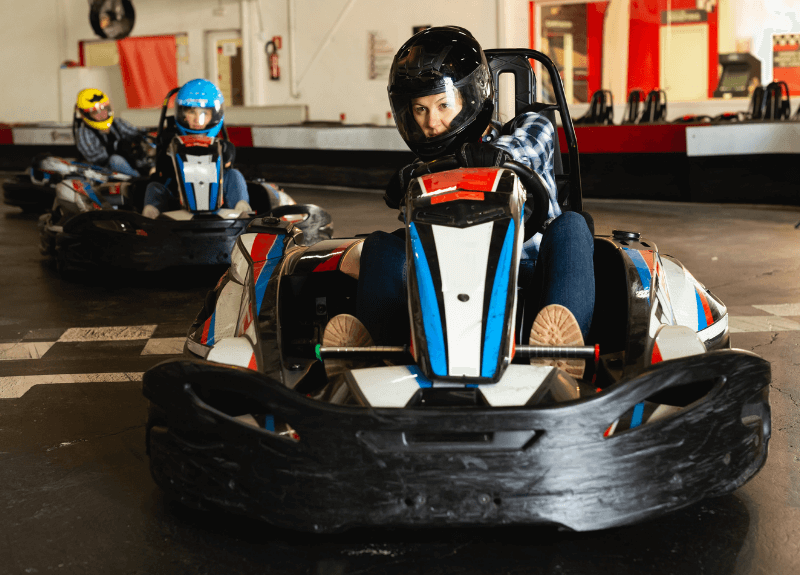 Race World
Ready for some high-octane thrills? Race World just outside Exeter is the South West's premier go-karting experience. The karts are 200cc Rimo, providing a professional racing experience.
The fun 400m indoor circuit allows for fast, exciting races in all weathers. Height restrictions do apply; however, Race World has cadet karts for those that don't meet the requirements. This lets kids as young as seven or eight have a go. Though these can only be used for practice sessions, not racing. Additionally, there are twin seat karts, letting those that can't drive due to disability or confidence experience the joy of racing.
Race World is a fantastic wet weather option when you're holidaying in Devon. Go burn some rubber.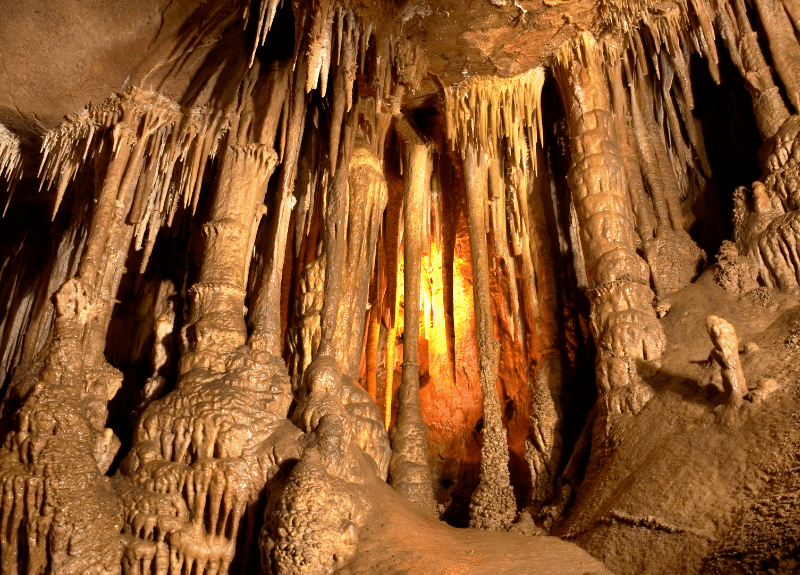 Kents Cavern
Torquay might be known for its speedboats and grand white hotels, however, there's more to it than meets the eye. One thing which may come as a surprise, is Kents Cavern in Torquay being the discovery site of possibly the oldest human remains in Northwest Europe—a jawbone excavated in 1927.
These days Kents Cavern is a fully-fledged family attraction with captivating cave tours where kids can learn about Ice Age Britain. There's also a fun woodland trail, complete with sabretooth tigers and woolly mammoths. All in all, Kents Cavern is a brilliant day out and there's more than enough to keep the kids occupied on a rainy day.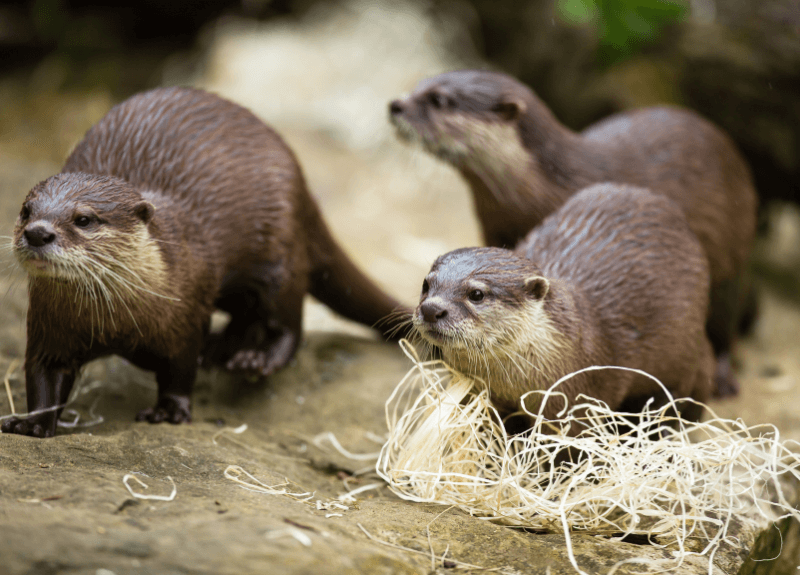 Butterfly & Otter Sanctuary
This is a wonderfully eccentric local attraction that inspires a passionate following. Why not create a sanctuary for butterflies and otters? There are no rules. It's the type of thing you didn't know you needed until it existed. Kids will love learning about the vibrant world of butterflies and seeing the cheeky otters splash about. The Butterfly and Otter Sanctuary is also right beside the South Devon Steam Railway, that puffs along the dappled waters of the Dart River. Add in a train trip and you have yourself a quaint and fun day out—even if it's raining.
Thanks for reading. If you'd like to know more about the amazing things Devon has to offer, please check out our blogs page.