We are in unprecedented times for sure. We never thought for a moment we would be forced to close our holiday park. That said, life goes on. While the NHS and key workers do all they can to look after us all, we should remember the many things that are still ongoing. This is a time to check in with our loved ones – near and far – enjoy the beauty of nature in the first days of spring, and look on the bright side of communities rallying together and the pace of life slowing down. With this in mind, we've had a think about what you can do during your self-isolation, particularly if you are a family with children. See our top child-friendly coronavirus activities below!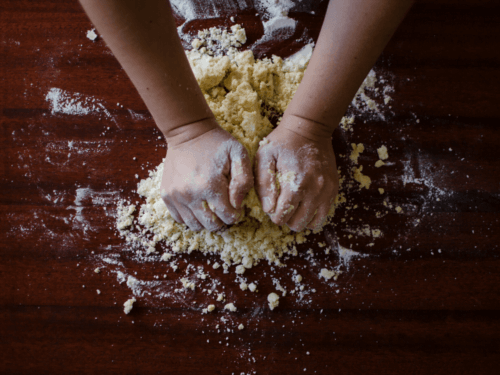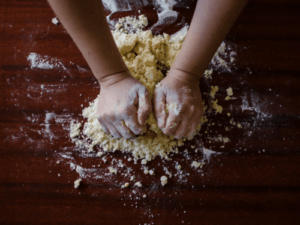 Bake Together
This is something few families have time for often. Whether you're make seasonal crispy cakes, a chocolatey concoction, or some yummy breads, playing around in the kitchen is a fun and cosy activity all ages can enjoy.
Afterwards, sit up around the table and tuck into your creation. It'll taste better for the work you've put in and is a child-friendly coronavirus activity to remember.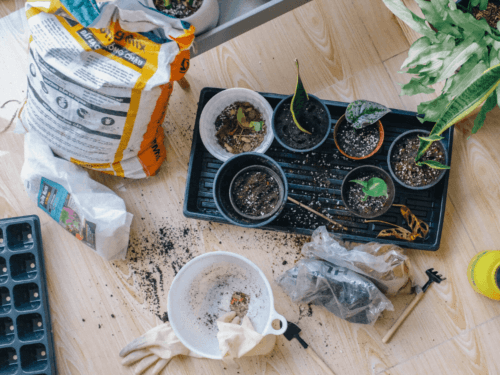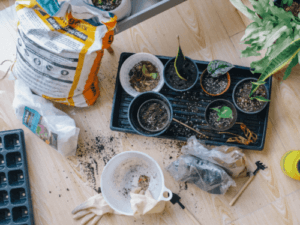 Sow Some Seeds
Don't forget it's officially springtime! Play around in the garden weeding and scattering wildflower seeds for a wholesome and playfully messy afternoon. Don't stress about technique, this is more 'mud cake masterclass' than the Chelsea Flower Show.
But if you plant something versatile like poppies you can all watch them spring up! And salad leaves such as rocket are very easy to grow and can be cut time and again for tasty salads. See how to can easily grow rocket here.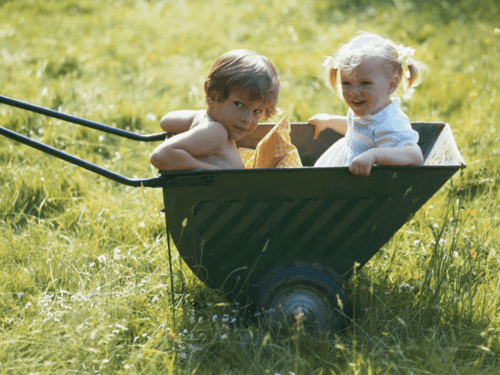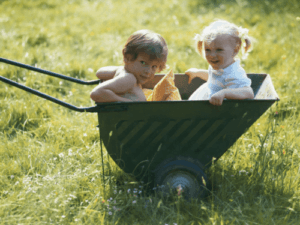 Obstacle Course
Have the kids build an outdoor obstacle course then you can all have fun giving it a go. This gets the kids out of your hair for a while, and out into the fresh air, and the course is a great way for you all to burn off steam and enjoy some much-needed laughter and adrenaline. This is definitely a child friendly coronavirus activity that will satisfy everyone!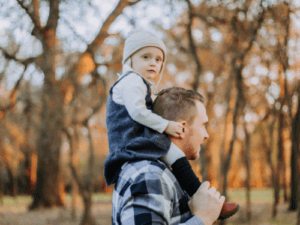 Get Outside
As above, but in the largest playground we have. Follow government guidelines and use your one daily outdoor exercise to get some head-clearing fresh air and exercise, without risking anybody's health. Do this by keeping at least two metres away from anyone else.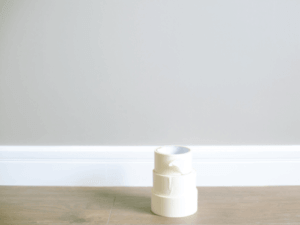 DIY Game Ideas
With some tape of any description you can create an indoor hopscotch on any floorspace you have. If the little ones play with toy cars, you could create a network of roads for them to "drive" them along. These DIY additions are ideal games because they are unobtrusive and promote active fun.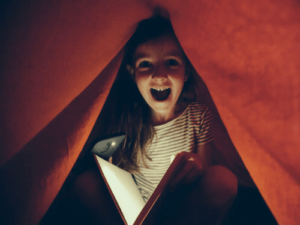 Build a Fort or a Den
Building a den under the stairs or in the living room is an opportune way to escape reality and let your imagination go wild. Create a cosy space within your home or travel to another realm or universe. Dens can spark imaginative games – yours could be an inter-galactic pirate ship, or an explorer's tent. Likewise everyday activities are simply more fun in a den, like a home cinema day watching a favourite film, or reading of a story.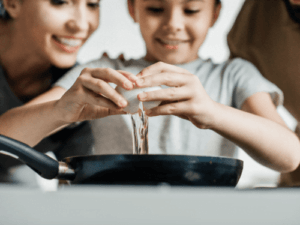 Come Dine With Me/Ready Steady Cook
Get creative in the kitchen! Either hand your kids a selection of ingredients and see what they come up with, or take turns cooking the family meal. This one's a gamble but it might be an inventive way of getting them to eat what they've made.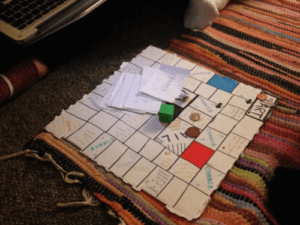 Make Your Own Board Game
Board game cafes have been all the rage of late and with good reason, but there are only so many times you can play Monopoly. Why not design your own? Either pool your creativity or stoke up your family's competitive streak and go up against one another at the drawing board. You can then play everyone's contribution and decide a winner.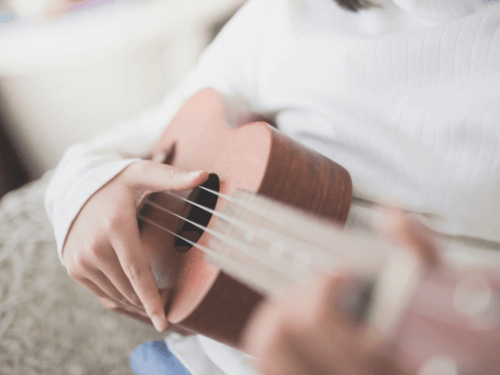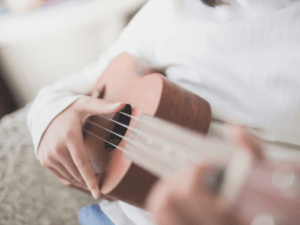 Performance
Float the idea that your kids might want to put on a performance, write a story/play for you all to read or enact, or create a work of art. Not everyone enjoys creative activities but this is the ideal opportunity to let your kids try new things out. If they do embark on a creative project, it will help them develop many different skills and also give you some time off while they work on it.
There is a school of thought that believes that boredom is an essential human emotion, which awakens our creativity and problem solving. In 1664, the University of Cambridge was closed due to the spread of plague, and its student Isaac Newton went home to write a paper on the theory of gravity. Shakespeare wrote King Lear in quarantine.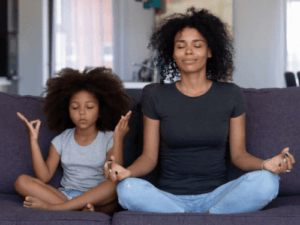 Interactive Videos
Make use of the thousands of free videos being shared online. Try a PE exercise class or child-friendly yoga when you all need to stretch out. Similarly, if you need a breather then a breathwork session or a guided meditation can help you to unwind.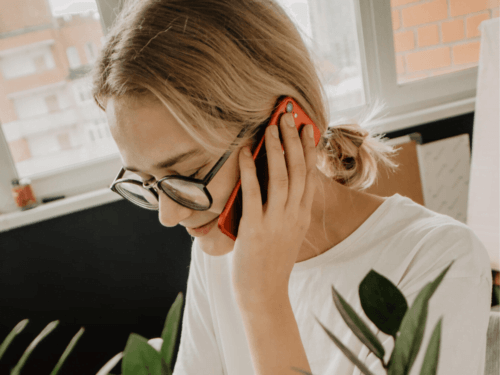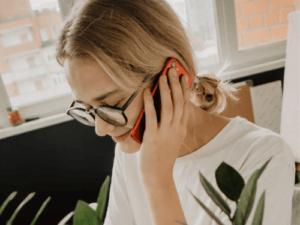 Be Kind
Drop cards in with your neighbours and call far away family and friends to look after one another. A friendly call means the world to a lonely person. This is an important way to lead by example in teaching your children about kindness.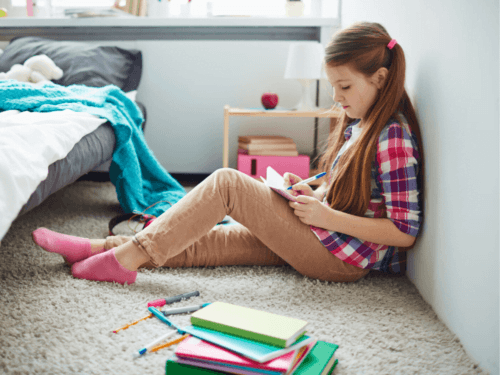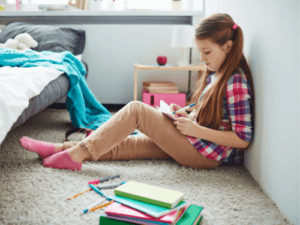 Corona Journal
Encourage your children to write a few lines in a daily journal through this period. We are living through history; one day their thoughts and experiences will be a poignant reminder and something they may show to their children and grandchildren.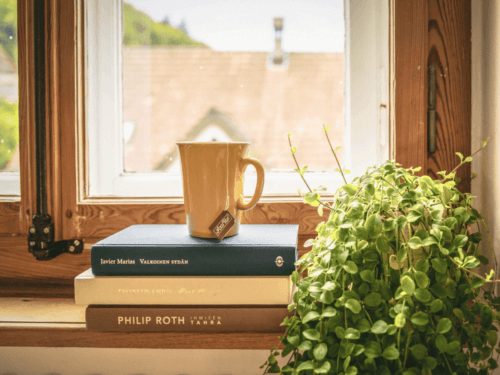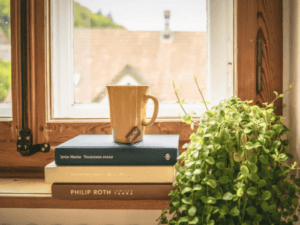 Read
Reading is travel for the mind. It's a powerful way to shut out the outside world and retreat inwards. When you're confined in close quarters, a good book is your escape. Steal away to a quiet corner and lose yourself in a great story.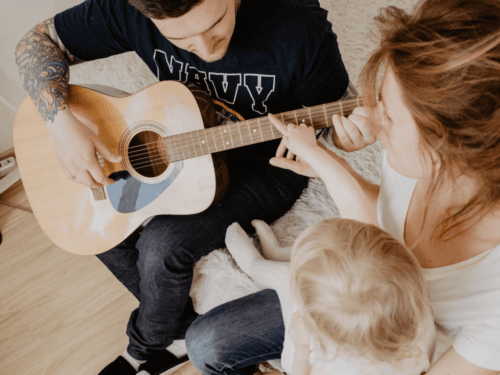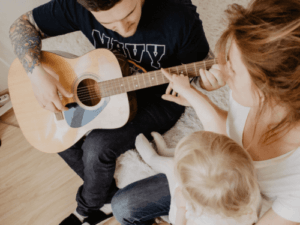 A New Routine
Create a new routine to give stability to your home life. It's important to give structure, balance, and meaning to each day.
As unusual as this situation may be, we're all in this together. Lets support our loved ones and our neighbours and fully embrace any positives that come out of this. Learn a new skill or hobby, go without your favourite foods and flourish all the same, finish a book, finish three, discover the power of friendship and community. Notice things that would normally pass you by. There is joy and security in the little things.
See more of our blog posts here.