Dawlish Warren Life Saving Club put a plea on Facebook on the 5th of April this year for funds to help the club after seeing their fundraising efforts suffer due to COVID over the past two years, Dawlish Life Saving Club posted that they faced an uncertain future, Lady's Mile Holiday Park and Oakcliff Holiday park owner Jason Jeffery contacted the club's secretary and offered to help and secure the club's future with a rolling 2-year funding agreement.
Dawlish Warren lifesaving club have been training beach lifeguards, first aiders, and children from age 7 at the Warren for over 55 years. During the summer season and busy bank holidays they provide a voluntary lifeguarding service both independently and alongside the RNLI. As well as suppling lifeguard cover for numerous open water swimming events, Triathlons and even music festivals all over the country.
Jason Jeffery owner of both Lady's Mile Holiday Park and Oakcliff Holiday park said "we appreciate all the hard work the committee and the members do to keep the beach safe for our guests and local residents over the summer. We are proud to sponsor the club who are keeping our community safe.
Club Chairman Gareth Jones said "Our club is thrilled with our new sponsors, their community values reflect our own and have enabled us to invest in vital lifesaving equipment to help train new lifeguards and save lives on our beautiful beach and the local area.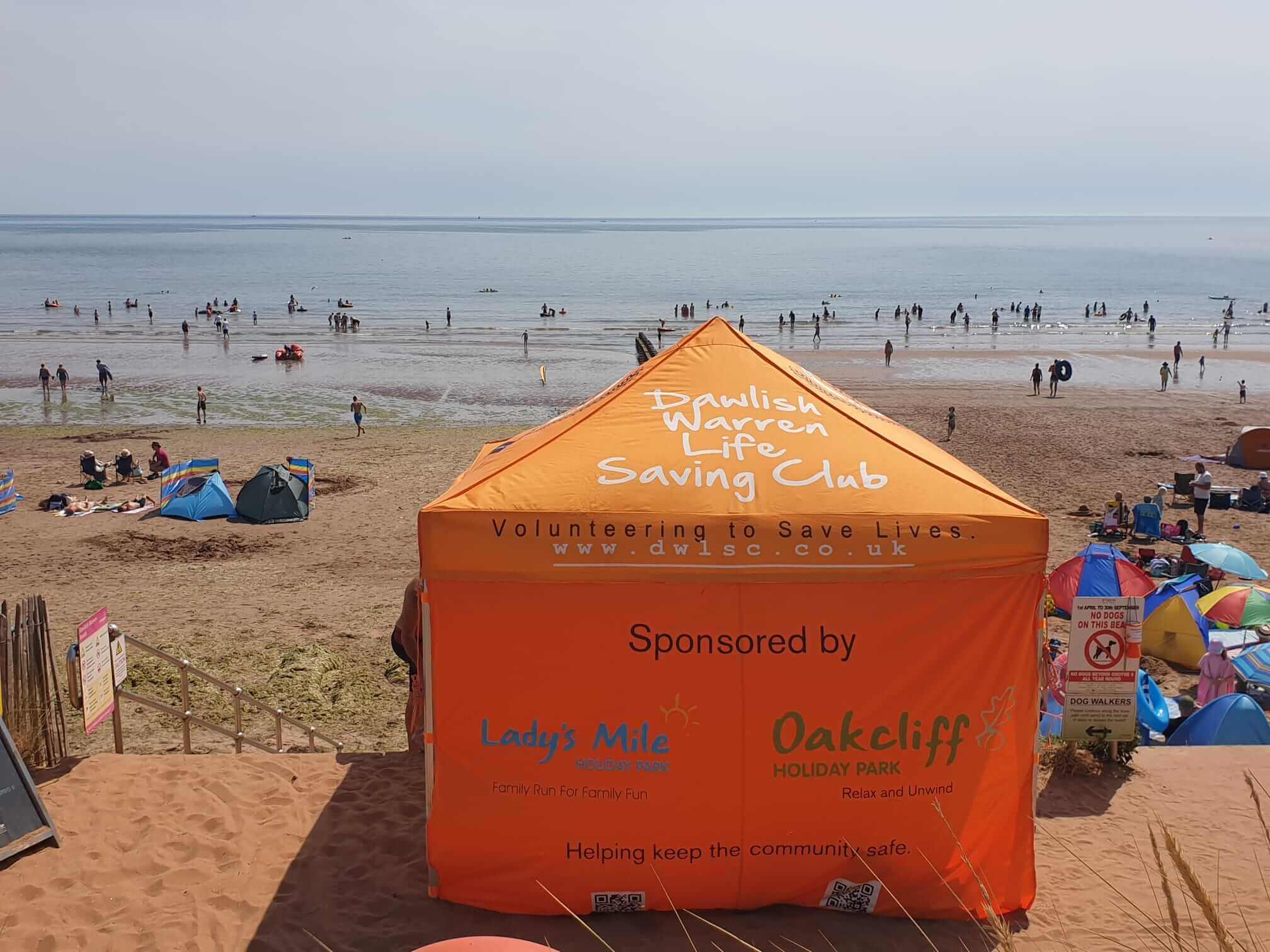 Find our more by visiting the Dawlish Warren Life Saving Club website and Facebook page.
If you'd like to keep up to date with our news, and top tips, you might like our other blogs. Find them here.