When the full force of the summer sun beats down, the beach calls. We long for the delicious cool of sea blues and coastal breezes. Let's go camping! But, while delightful, the reality can be less than relaxing. Often involving heinously early mornings, as you wake up groggy, slick with sweat in a canvas oven. Then to lather up with factor 50. Great for transforming the kids into sand monsters— and real ones if it gets in their eyes.
Autumn is a delicious season. There's an excitement and a busy hum to the beginning of the new school year, the return to routines after the summer. In Devon we often get an Indian summer, with the clearest blue skies and the gentle glow of low-lying, rosy sunshine. Then the leaves turn, trees wrapped in warm, honeyed tones that glow red and gold in the light.
It's a magical time, and perfect for a caravan holiday. You'll want to spend the beautiful days outside, but darker evenings and the new freshness in the air will make your caravan a welcome sight for cosy nights.
Here are our top reasons to book an autumn caravan holiday.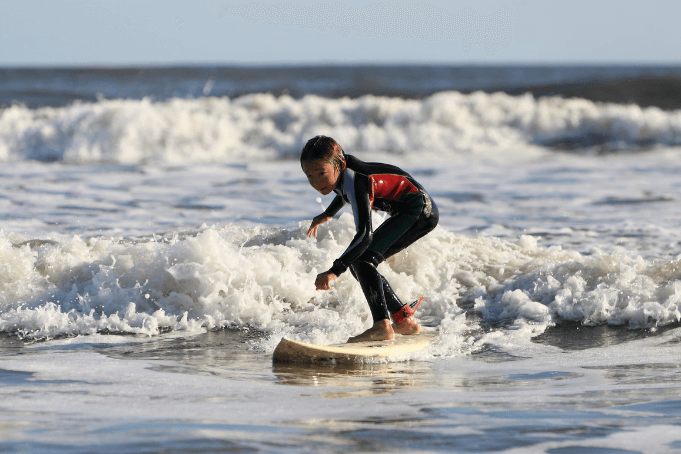 Make waves this autumn
If you think water sports peak in the summer, think again. Steadily, from March until September-October, the sea locks in the sun's heat. And the waves, always friendly in south Devon, have a bit more bite in the autumn.
Sure, the air temperature is cooler. You're unlikely to think 'I must cool off in this water', but that's not what catching waves is about. The thrill is in zipping up a thick wetsuit and running into the spray. You'll be much more at home in the autumn, when the waves have enough oomph to make you forget the cold. Afterwards, there are plenty of cosy coffee spots to warm up in, and a blanket strewn sofa to snuggle on in your caravan.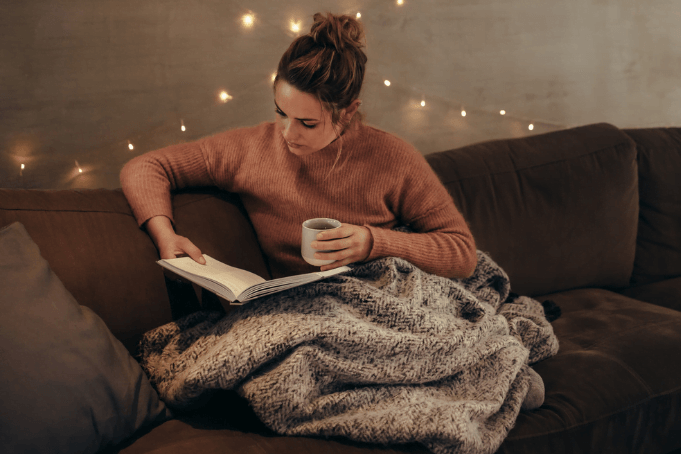 Caravans are extra cosy
After a crisp walk crunching on leaves around Powderham Castle, or breathing in the salty sea-air on Dawlish beach, come back to your caravan and get cosy.
You know that moment of calm relief, when you've pressed play on a favourite film and everything and everyone is still? No distractions, just pure relaxation. We're not saying you'll want to spend your whole holiday doing this, but it's nice to have the option.
And in the evenings the soft glow that emanates from your caravan is a truly inviting sight. Curl up on the sofa with a good book, a blanket and a glass of wine. This is your time to relax.
Swap balmy evenings dodging midges for cosy games nights. It can seem a shame to sit in when it's light outside, but the extra hour of darkness is a nudge to dig out the board games and hot drinks. And all the snacks. Why not dollop salsa or sour cream and melt plenty of cheese over some tortilla chips for a scrummy snack?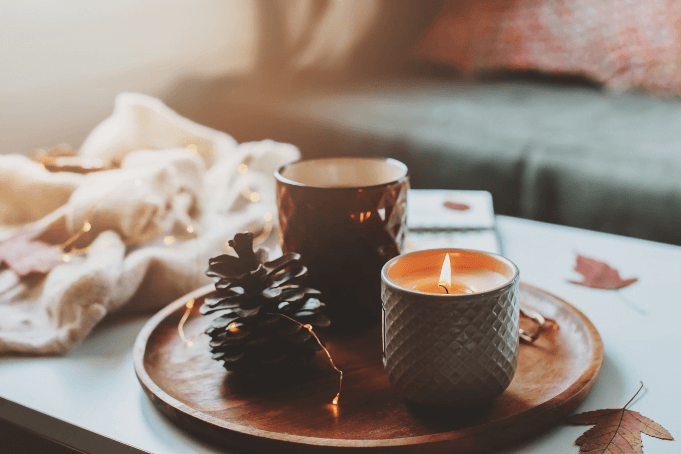 Camp, but in comfort
This isn't to undermine the fun of camping. Dashing out in the middle of the night to find the toilet block. Getting dressed in an odd crouching position in your pod. Waiting for the camping stove to heat the water for your morning cuppa.
It's great fun and the stuff of fond memories. But. It's lovely to go away and know you can enjoy the best of the outdoors on your autumn caravan holiday whilst having a sofa, a real bed, a kettle, and a bathroom. And you don't need to worry about bad weather— it's just as nice hearing the pitter patter of rain on the roof.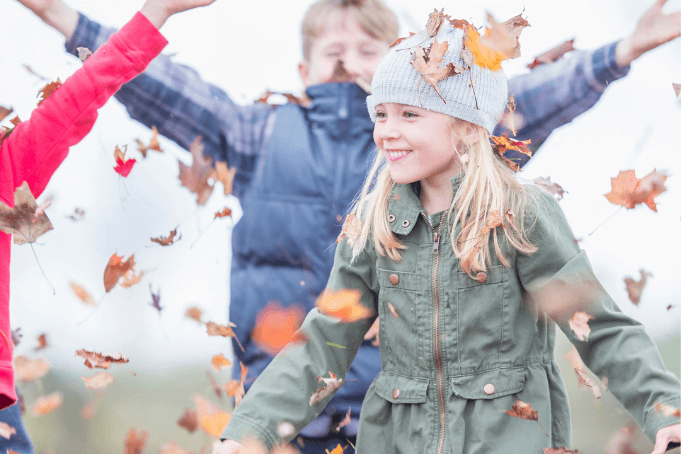 Embrace all elements of autumn
August rain is no fun. A proper summer storm, now that has its share of drama, but we mean those listless and muggy summer days when the sun refuses to shine. We're just not in that headspace.
No, give us the crispness of autumn. The curious scent of cold air, which we had forgotten but remember the instant it hits us. Familiar and loved again.
And if the seasonal gales whip through, we're ready. The mood has changed, and battening down the hatches feels right. Like the warm sugary whiff of cinnamon apples in September, and the succession of new shows coming to Netflix. They know we want them.

Stay at Lady's Mile
Tempted to get away from it all and have an autumn caravan holiday? Enjoy long walks along the coast path, visit quiet beaches, and warm the cockles by the fireside of village pubs. Book a caravan on the south Devon coast as your home from home to return to.
See more ideas here.